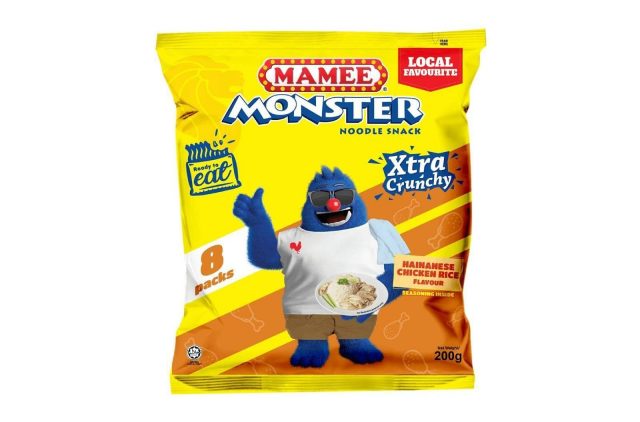 For the lucky few Malaysians have tried the Mamee Monster Ghost Pepper, across the Causeway, Mamee Double-Decker has come up with yet another new Mamee Monster. This time it is something dear to the heart of Singaporeans – Mamee Hainanese Chicken Rice Noodle Snack.
This ready-to-eat snack is said to be extra crunchy and has 20% more seasoning than the existing flavour. This Singapore-exclusive flavour, the first in Mamee's 49 years of history, is only available until the middle of November 2019.
A pack of eight costs SGD 2.30 on Redmart.
We are seeing brands increasingly celebrating and honouring local flavours as part of their innovation process. We expect to see more of these examples in the future.