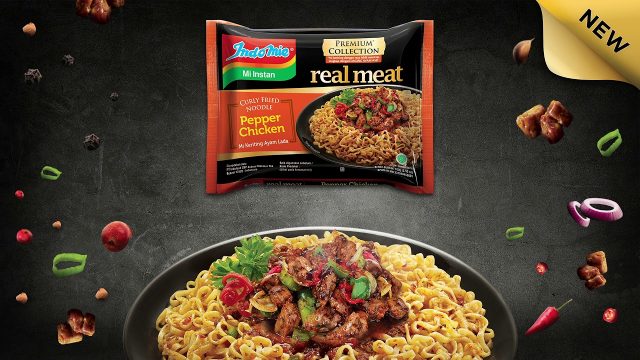 Indonesia's largest instant noodle maker Indomie has introduced Real Meat Premium Collection in pack format. Indomie's choice of pack format is seen as following the footstep of its rival Bakmi Mewah, which is moving into pack from box.
Bakmi Mewah is the pioneer of the premium instant noodle with real meat in box packaging and has recently introduced two new premium noodles Sambal Matah and Sop Buntut (oxtail soup) in pack.
Indomie's new products in individual pack come in two variants Indomie Real Meat Pepper Chicken and Indomie Real Meat Mushroom Chicken. The dry noodles are available exclusively on Shopee.