Singapore, 20 November 2019 – Continuing to innovate, Singapore's first gin distillery – Tanglin Gin – announces two brand-new variants: Barrel-Aged Gin and Black Powder Gin. The quintessentially Asian gin also will bring back a special release, Cranberry Gin, for the second year which will be available in limited quantities for the festive season. The latest additions to the portfolio join the Orchid Gin and Mandarin Chilli Gin, rounding out the range with five different gins on offer.
Barrel-Aged Gin (500ML, S$120)
A gin at its heart, a bourbon on the tip of your tongue. Tanglin's debut Orchid Gin has been rolled continuously for months in Garrison Brothers Bourbon barrels, soaking up sweet, spiced oak notes, and giving it a little colour. Enjoyable on its own or with some ice, Tanglin Gin's first barrel aged product is a unique addition to the portfolio which pays homage to thousands of barrels of Jenever that were rumoured to be lost to the Channel, rocking and rolling for months finally landing on beaches up and down the coast.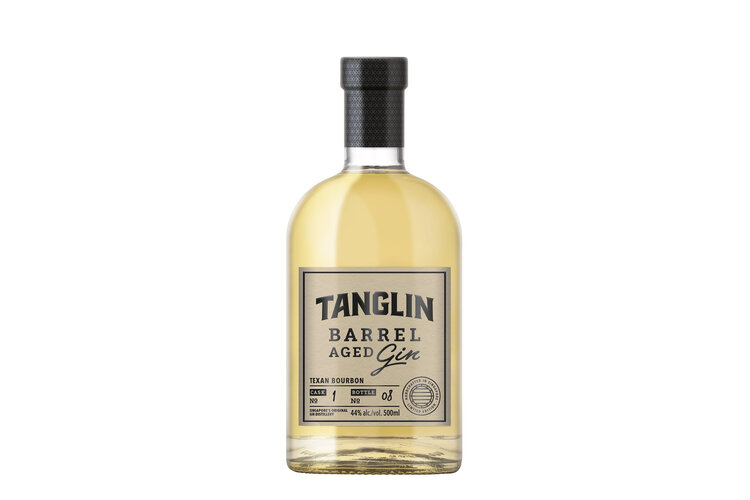 Black Powder Gin (500ML, S$98)
Singapore's first Navy Strength Gin is a punchy 58% ABV – a bold addition to cocktails, or an option for sipping if you're feeling brave. Named after the accidental discovery of gunpowder by a Chinese Alchemist who was searching for the Elixir of Life, this category of gin must be above 57% – the strength at which gin-drenched gunpowder still ignites when lit. The Navy often provided rations of gin, so this test was frequently used to check against unscrupulous employers. Tanglin's own take on the expression came to life after experimenting with bruising half the Juniper berries and adding whole fresh lemons to the core Orchid Gin.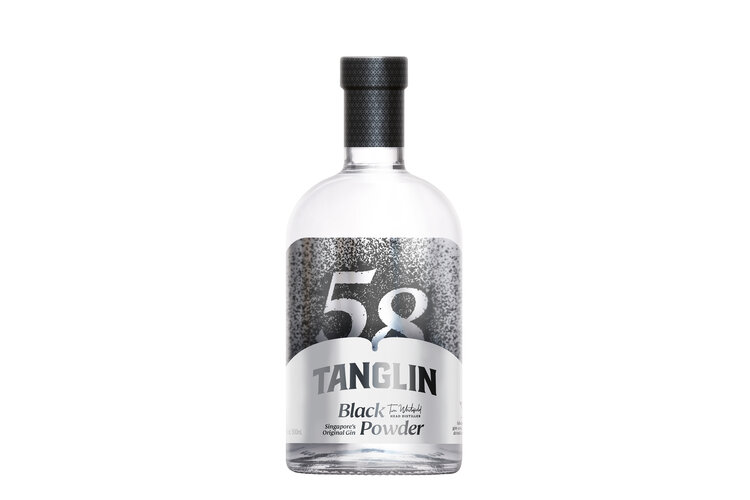 Cranberry Gin (700ML, S$120)
After a successful but limited run towards the end of 2018, Tanglin's Cranberry Gin is making a comeback for the 2019 festive season. With the Orchid Gin at its heart, there is an infusion of organic, preservative-free Cranberries and fresh hints of lemon for a seasonal flair. A subtle nod to Singapore's history, the artwork for the label is Peranakan-inspired to match the spirits' distinctive colour. This flavourful gin can be served with tonic or by simply by pouring over crushed ice, garnished with fresh or dried cranberries.
Since entering the market last year, Tanglin Gin has gained huge success gaining prestigious medals at the Cathay Pacific Hong Kong International Wine & Spirit Competition (IWSC), the San Francisco World Spirits Competition (SFWSC) and the Singapore World Spirits Competition (SWSC). The homegrown brand also introduced a new label for its two core expressions earlier this year, created by the local design collective TYC studios to celebrate the mix of Singapore's different cultures. A closer look reveals some of the city's best-hidden spots and flavours – including the shape of the iconic Tanglin Gate, located at Singapore's Botanic Gardens.
All of Tanglin's gins are available to purchase on the website (www.tanglin-gin.com) and at selected drinks retailers in Singapore. If you're traveling over the holidays and want to bring a taste of Singapore back to your loved ones, you can also pick up a bottle of their Orchid Gin and Mandarin Chili at DFS stores on all terminals at Singapore Changi Airport.
About Tanglin Gin
Tanglin Gin is Singapore's first handcrafted gin. Every bottle is created, bottled and labelled on the island. Named after the neighbourhood in Singapore known historically as home to a variety of Spice plantations. Tanglin captures Singapore's unique cultural diversity by bringing together European, Malay, Indian and Chinese culture in their our recipes. The botanicals are selected to reflect the stories and flavours of Asia.
*Singapore-based Kiilat Creative worked with Tanglin Gin to design the three new products at its studio in Singapore.