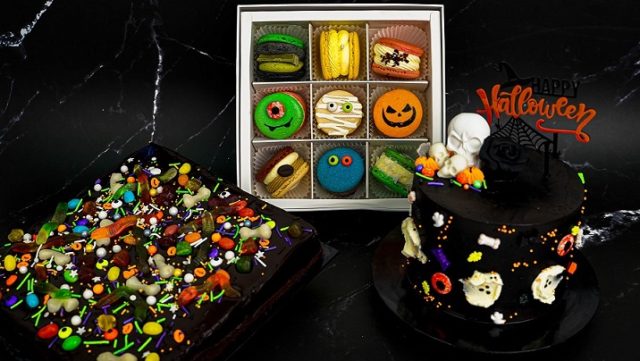 Kuala Lumpur — Tuesday, 11 October 2022 – For a limited time only, Local bakery Elevete Patisserie is introducing new seasonal treats for the upcoming Halloween season. Elevete Patisserie introduces three exclusive treats; Halloween Skull Cake, Halloween Fatcarons and Halloween Nutella Brownies.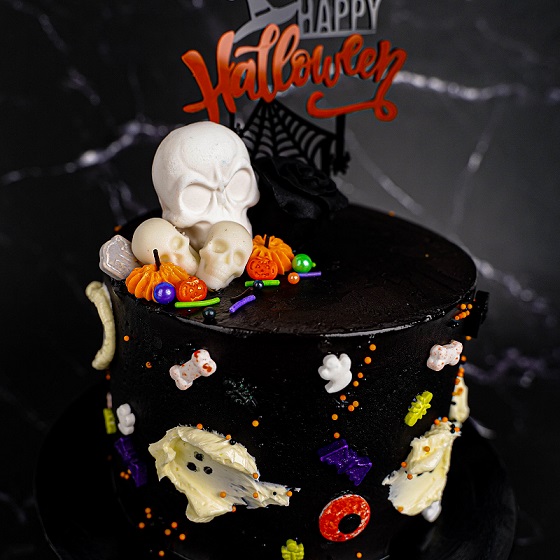 The Halloween Skull Cake is a Salted Caramel Chocolate Cake, the brand's signature flavour. It is layered with homemade salted caramel buttercream that will envelope your taste bud with a delicate balance of sweet and savoury taste. The cake is covered with Callebaut Dark Chocolate and decorated with halloween decorations in icing and chocolates.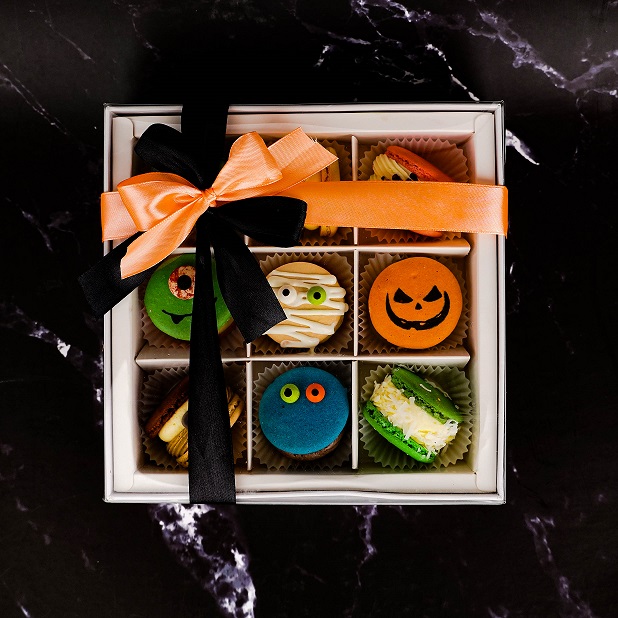 The Halloween Fatcarons is Elevete Patisserie's rendition of the famous Korean Fatcarons. This Halloween season, customers will be introduced to new flavours Biscoff, Pink Guava Lime and Poison Apple. The collection also includes Elevete Patisserie Fatcaron classics; Cookie Monster, Ispahan, Ondeh Ondeh, Sunrise, Tiramisu and Zen.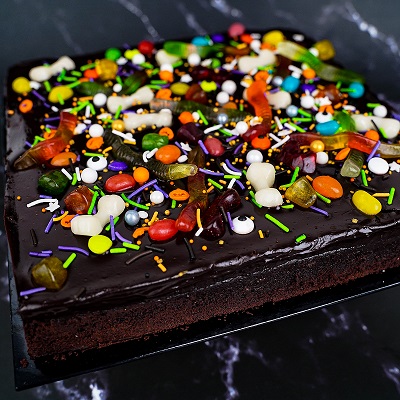 The Halloween Nutella Brownie is rich with flavour of nutella decorated with gummy candies. Suitable for nutella and chocolate lovers, the texture of the Nutella brownie is chewy and  irresistible in every bite.
Availability 
The Halloween collection is available from 11 to 31 October 2022, exclusively on elevete.com.my.
The Halloween Fatcarons and Halloween Nutella Brownies are available for same day delivery.
The designer cake, Halloween Skull Cake requires 24-hour pre-order and can be delivered the next day.
Each dessert comes with a handwritten message card and special halloween ribbon.