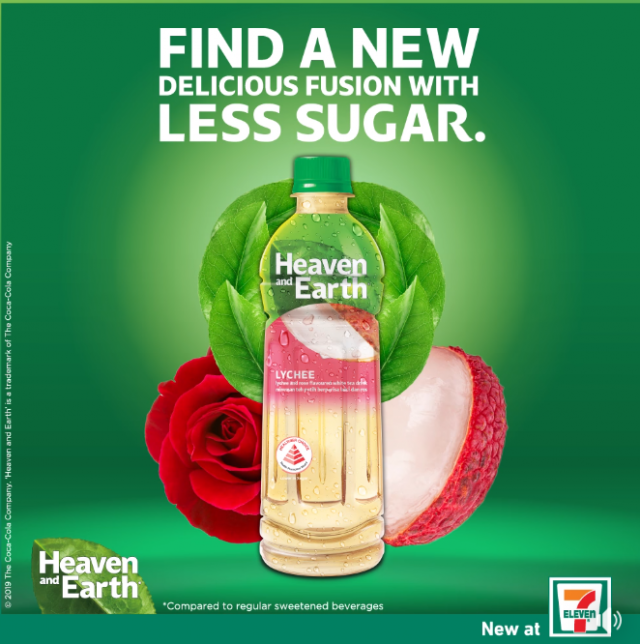 The Coca-Coca Company in Singapore has added a new variant to the Heaven & Earth RTD tea range. This beverage is described in a post on the 7-Eleven Facebook page as "mindfully crafted with less sugar, you can now enjoy the refreshing taste of white tea, lychee and rose, fused into one beverage."
The new Heaven and Earth Lychee Rose fusion drink is available at 7-Eleven.
Beverage companies are fusing different varieties of flavours. The floral note represented by rose is rising in popularity. We have seen Nescafe Rose Latte and the success of Rose Tea Thailand ChaTraMue.
Brands are also exploring white tea, which is another ingredient in Heaven and Earth Lychee Rose. White tea generally features young or minimally processed leaves of the Camellia sinensis plant. Mizone in Indonesia has reformulated its existing sports drink with white tea extract to provide an added health benefit.
Do look out for more flavour innovations with rose and other floral note.