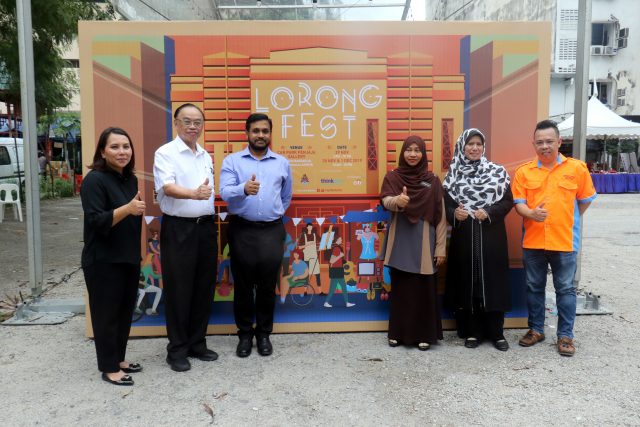 Think City hosts a walk down one of Kuala Lumpur's iconic laneways
KUALA LUMPUR, 2 December 2019 – Behind the hustle and bustle of the lively Petaling Street, lies a forgotten narrow street brimming with culture and history. Back in the 60s and 70s, Madras Lane was known as the entertainment hub of downtown Kuala Lumpur thanks to the iconic Madras Theatre that featured everything from action-packed Chinese films to great westerns. While the theatre met with an unfortunate fire in 1979, the laneway continues to preserve their namesake, paying homage to the once legendary establishment. While all that lingers of the Madras Theatre is a memory, the area still remains popular for its delicious local street food and the wide variety of fresh produce available at the wet market.
As part of their greater Laneway Improvement Programme, Lorong Fest: A walk down Madras Lane breathed new life into Madras Lane with the launch of this latest initiative on Friday. The event is also a part of Think City's 10th Anniversary Celebrations, a year-long calendar of project launches and events to mark a decade of community-led urban regeneration. The weekend-long celebration of local heritage offered authentic hawker fare, fun-filled activities, engaging workshops, and the opportunity to discover and explore the rich culture of Madras Lane.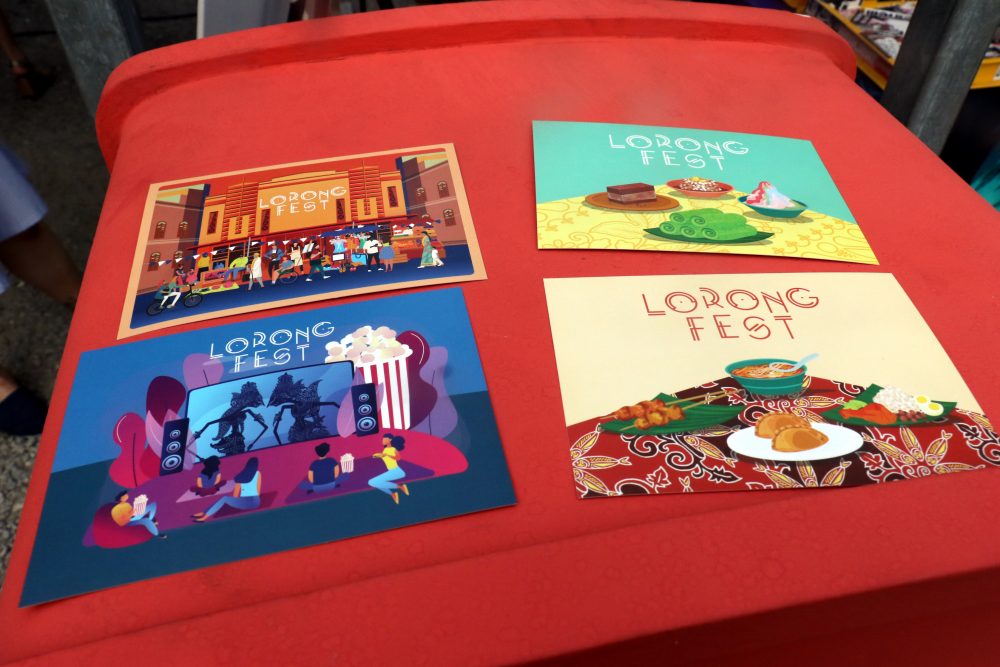 Together with Yang Berhormat Tuan Fong Kui Lun, Bukit Bintang Member of Parliament, Think City in collaboration with Citi Foundation officially marked the start of Lorong Fest: A walk down Madras Lane, along with representatives from Dewan Bandaraya Kuala Lumpur (DBKL), in the presence of the supportive neighbourhood communities.
"Lorong Fest: A walk down Madras Lane is an exemplary initiative that I hope will create opportunities for the existing businesses here and nurture a sense of appreciation by the generations of today and tomorrow about our cultural history, sparking curiosity for these forgotten spaces within our city," said Yang Berhormat Tuan Fong Kui Lun, Bukit Bintang Member of Parliament.
"The partnership between Citi Foundation and Think City is a strategic outreach to positively impact society and build more vibrant sustainable urban environments. This community engagement within Kuala Lumpur city has spurred renewed economic activity and a greater appreciation for our rich heritage. We look forward to accelerating the role we can play working closely with Think City," said Lee Lung Nien, CEO of Citi Malaysia
As part of the efforts to communicate the culture and historical value of Madras Lane to the public, Lorong Fest: A walk down Madras Lane presented an enlightening photo exhibit featuring the various hawkers and vendors who have called the area home for the past 50 years, narrating their story and encouraging visitors to return for fresh produce, traditional ingredients and honest, good food.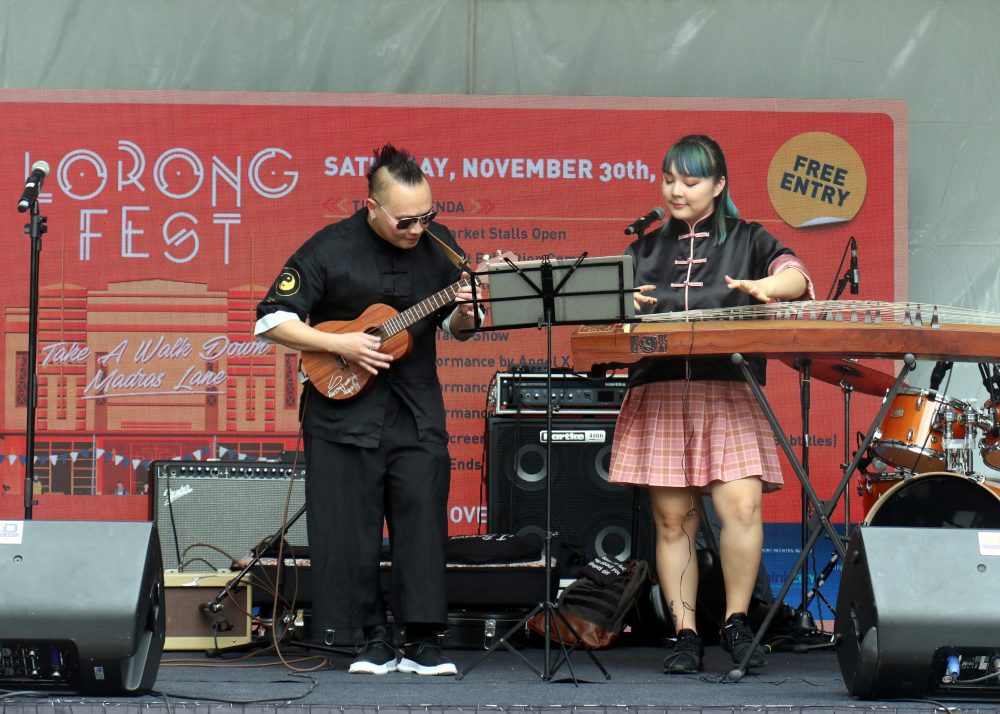 Lorong Fest: A walk down Madras Lane continues the success of Think City's efforts in integrating  cultural heritage with urban improvement. This campaign follows the success of Project Kwai Chai Hong, which saw the dedicated restoration of pre-war buildings along the historic lane. By revitalising these laneways into clean and safe public spaces, Think City and Citi Foundation aim to encourage different city stakeholders to begin similar city projects of their own, in the spirit of shared responsibility and a shared love for Kuala Lumpur.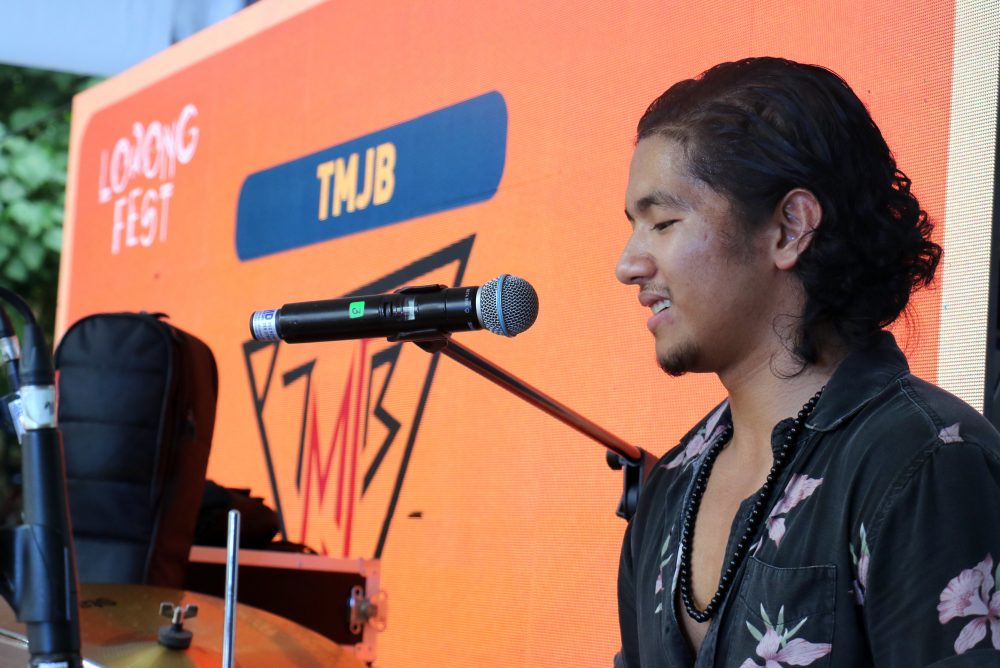 "At Think City, we believe it is important for us to recognise the hypnotic draw and sheer amount of opportunities that our city possesses. In order to preserve what is so uniquely Kuala Lumpur, we showcase not only to our international visitors but also to Malaysians the intangible value of culture and heritage that Madras Lane holds. With the financial grant from Citi Foundation, we intend to continue investing in efforts of renewing the city's historic laneways, progressing towards transforming Downtown Kuala Lumpur into a creative and cultural district," shared Hamdan Abdul Majeed, Managing Director of Think City.
For more information and updates, follow Think City on Facebook (https://www.facebook.com/mythinkcity/) or visit the website (https://thinkcity.com.my/).
-ENDS-

About Think City
Think City is a social purpose organisation dedicated to improving the wellbeing of communities by creating a more sustainable, livable and resilient cities. Established in 2009 to spearhead urban regeneration in George Town, their impact and successes have led to expansion into Butterworth, Kuala Lumpur, and Johor Bahru. Adopting a community-first, evidence-based approach, Think City focuses on four main communities of practice: Placemaking, Resilience, Analytics and Conservation.
Owing to their position as a neutral party, Think City has enabled synergies between the public and private sectors, the community and international partners. Together, they work to implement projects that enhance the arts, heritage, culture, environment, economy and resilience of cities in the ASEAN region. Think City is celebrating their 10th Anniversary with a year-long programme of events and projects.
About Citi Foundation
The Citi Foundation works to promote economic progress and improve the lives of people in low-income communities around the world. We invest in efforts that increase financial inclusion, catalyse job opportunities for the youth, and reimagine approaches to building economically vibrant cities. The Citi Foundation's "More than Philanthropy" approach leverages the enormous expertise of Citi and its people to fulfill our mission and drive thought leadership and innovation. For more information, visit www.citifoundation.com.