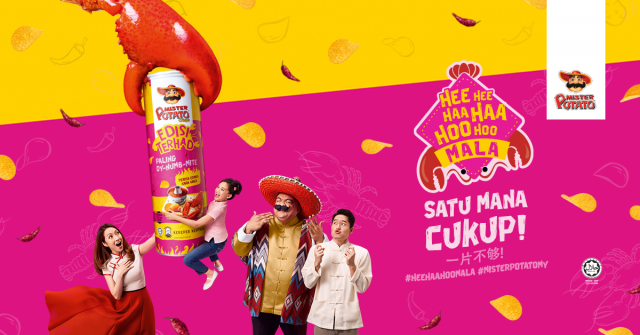 Finally, a leading Malaysian snack brand Mister Potato has embraced the mala, a flavour that has been making waves in neighbouring Singapore and Thailand.
The new mala lobster flavour from Mamee-Double Decker (M) Sdn Bhd is a seasonal flavour to celebrate the upcoming Chinese New Year 2020, which is the year of the rat.
Mister Potato has previously launched the chilli crab flavour to celebrate the year of the pig in 2019. The new mala lobster flavour is a continuation of the spicy flavoured CNY limited-edition Mister Potato offerings.
CNY 2020: Mala lobster
CNY 2019: Chili crab
CNY 2018: Spicy prawn
CNY 2017: Fiery chicken