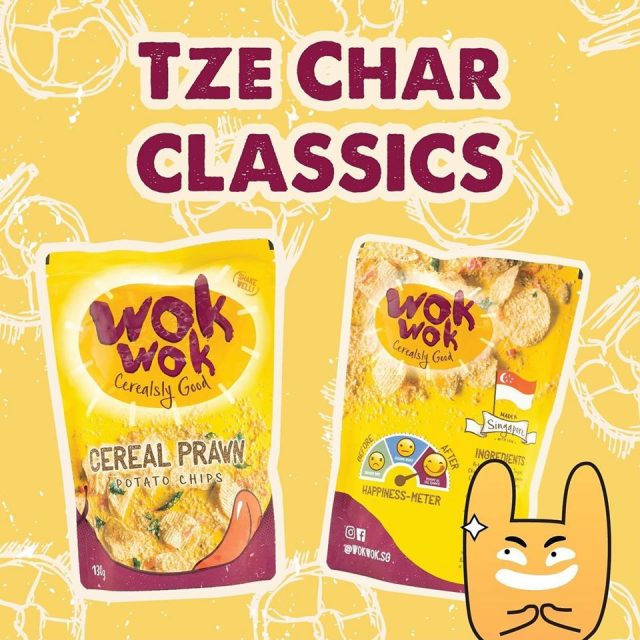 Mini Me Insights has the privilege to talk to Wokwok, the maker of the local, foodie-style Cereal Prawn Potato Chips from Singapore. Founded in 2018, Wokwok's cereal prawn chip was born at the back of Wee Yang's hawker kitchen (​Ah Tan Wings​). Ah Tan Wings in Yishun Park Hawker Centre is fame for its har cheong gai (prawn paste chicken).
The story behind Wokwok
"Initially it was the venture of preserving and making Singapore Tze Char (cook and fry) more accessible that we decided to recreate Cereal Prawn in form of a snack. Hence we came up with Wokwok, where it originated from cooking from the wok in the hawker.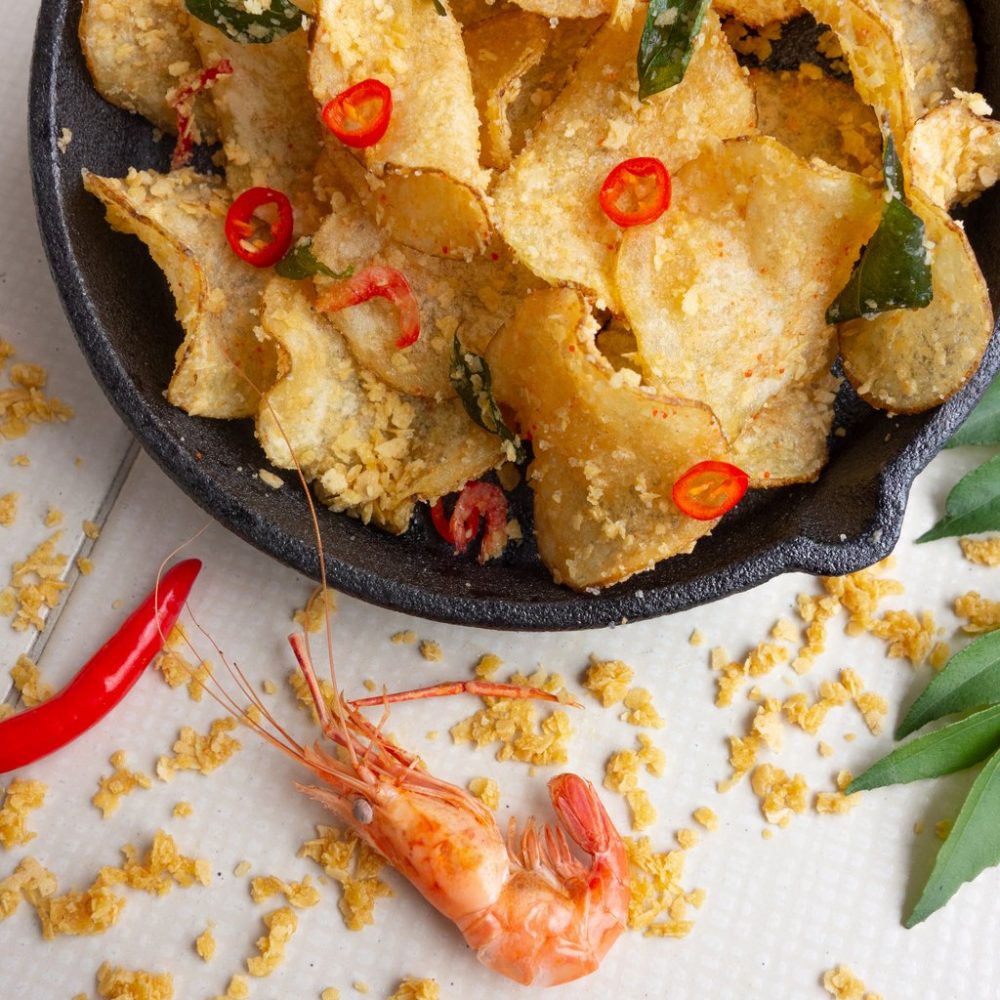 Singapore flavours has been coined by several local brands but we felt Cereal Prawn was the negated middle child over Chilli Crab and Hainanese Chicken Rice.
To me and my family, cereal prawn and har cheong gai are a must at every dinner gathering at a tze char stall. It's something close to the heart for most Singaporeans."
New launches in 2019 and plans for the future
"We first launched the brand with our trademark Cereal Prawn Potato Chips flavour. A #Cerealslygood combination of sweet prawn and aromatic crunch of golden cereal flakes, that's guaranteed to sizzle your tastebuds!
During 2019, we experimented with many flavours but did not rush into launching a new flavour just for the sake of it. It was only after many attempts, we came up with something that excites us, Truffle Seaweed; a savoury mix of Italian Black Truffle from France and Seaweed from Japan, each pack comes with a punch to tantalize your senses!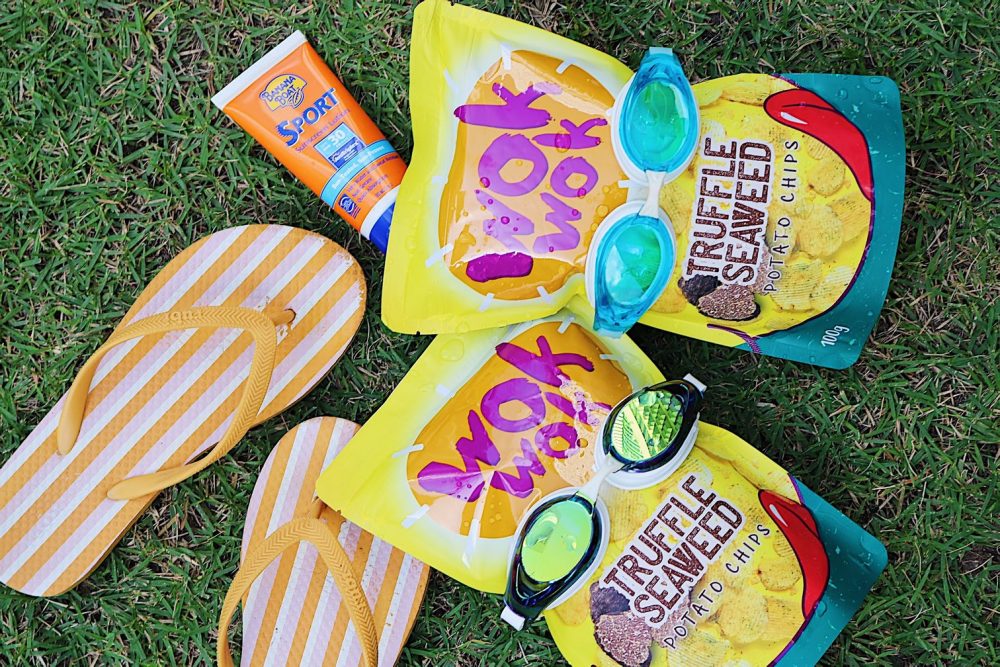 Beyond 2020, we have something exciting in mind but we would keep it a secret meanwhile!"
Export plans
"Not yet but intending towards it. That's why we have started on more globalized flavours such as Truffle Seaweed. Currently we only deliver within Singapore hence consumers must come to Singapore to get a hold of it. However, we are having plans to bring the snack to our fellow #wokaholic community overseas soon! We promise!"
How Wokwok differentiates itself from competitors
"We would say we embody boldness. Not just in terms of flavour, but also in branding, to bridge us closer to our consumers who are vibrant young adults, with full of possibilities.
We dare to explore different flavour profiles instead of sticking to one while at the same time not compromising on the standard. And we shaped ourselves as a young cheeky brand with "Don't Steal My Chips", of which reflects a slightly defiant rebellious attitude that embodies our customers' attitude towards what life throws at them."
Click here to purchase Wokwok's famous Cereal Prawn Potato Chips and Truffle Seaweed Potato Chips.