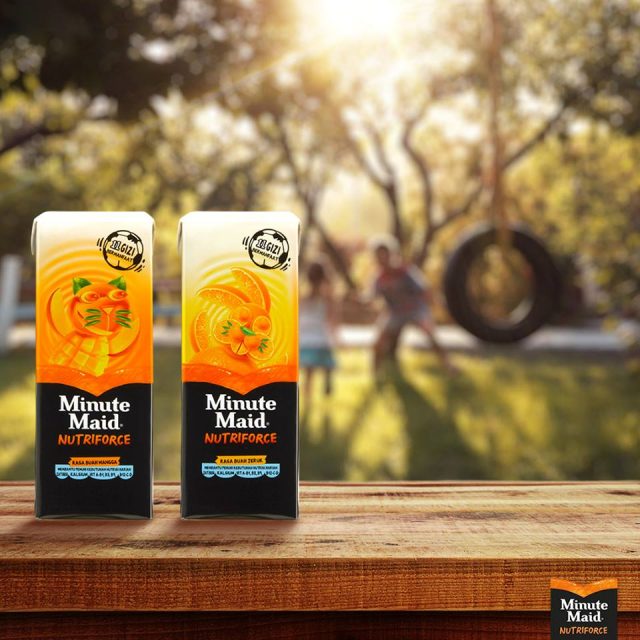 Following the launch of Minute Maid Vita Kids (180ml) in Thailand in August 2017, Coca-Cola brought the concept of fortified juice drink for children to Indonesia with the unveiling of Minute Maid Nutriforce (180ml) in November 2017.
Minute Maid Nutriforce has 11 nutrients to meet 1/3 of the daily nutritional needs of school-going kids. The nutrition includes vitamin A, B1, B3, B9, B12, C, E, calciun, iron and zinc.
Below is the Minute Maid Vita Kids in Thailand. The juice drink contains 7 nutrients including vitamin B6, B12, C, calcium and zinc.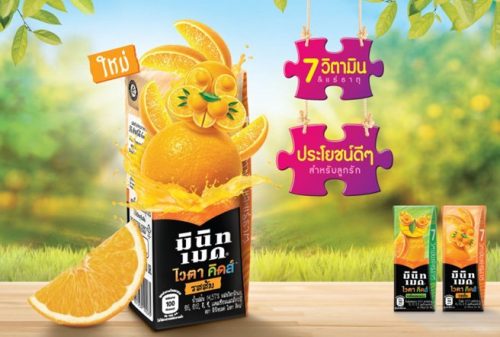 Baon pack in the Philippines

The focus on children is best exemplified by Minute Maid Fresh in the Philippines. The juice drink, launched in July 2016, comes in a budget-friendly 'baon' pack in Tetra Wedge. The 200ml drink is enriched with vitamin B3, B5 and B6 and has an affordable price of PHP 6 (USD 0.12), suitable for children on the go. 'Baon' means packed lunches in Tagalog.
Uneasy ka ba kapag umaalis ang anak mo papuntang school? Don't worry! Just pack some extra care in his/her baon with the goodness of Minute Maid Fresh. Para ang alaga mo, ramdam na ramdam niya. #BaonNiyaAlagaMo

Posted by Minute Maid PH on 18hb Julai 2016
Two flavours
Minute Maid Nutriforce is available in orange and mango and is individually priced at IDR 3,000 (USD 0.22).