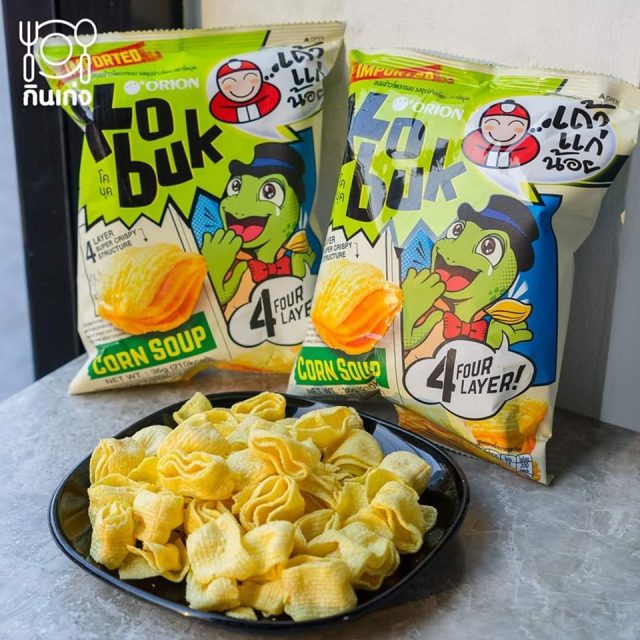 Taokaenoi Food & Marketing, the leading Thai seafood snack manufacturer, has launched Four Layers Kobuk Chip, Corn Soup Flavor, in Thailand following as part of its collaboration with the Korean snack maker Orion Holdings. In China, Taokaenoi has teamed up with Pan Orion Corp, Orion Holdings' China unit, to leverage on Pan Orion's distribution strength in the country. Pan Orion Corp is the sixth largest shareholder in Taokaenoi holding a 3.5% stake.
In China, Orion Holdings has launched the Kobuk Chip under the name 浪里个浪 (Lang Li Ge Lang). Orion is strong in snack with snack accounting for 42% of its revenue in China in the first nine months of 2019, followed by pie at 34% represented by its famous Choco Pie, biscuit at 17% and gum and candy at 7%.
China accounted for 61% of Taokaenoi's export revenue of THB 3,147 million in 2019 with a 13% year-on-year decline in sales in China, offset by a 6% growth in the other export market. Sales in China fell due to the transition to a new strategic business partner as distributor.
Taokaenoi is at risk from the impact on sales from COVID-19 in China and in Thailand where revenue is dependent on Chinese tourists.
New products launched in November 2019 included Good Day healthy seaweed snack and unusual flavours BBQ Grilled Lobster & Pineapple and Smoke Salmon & Lychee. In January 2020, Taokaenoi introduced Wing Zabb Spicy and Ramen flavoured tempura seaweed snacks.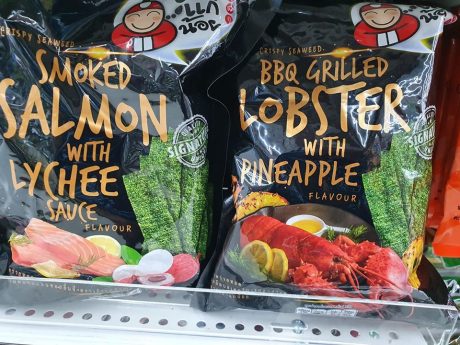 Taokaenoi will focus on the 3Ps for new product development: plant-based snack eg tempura seaweed, protein snack and premium snack.