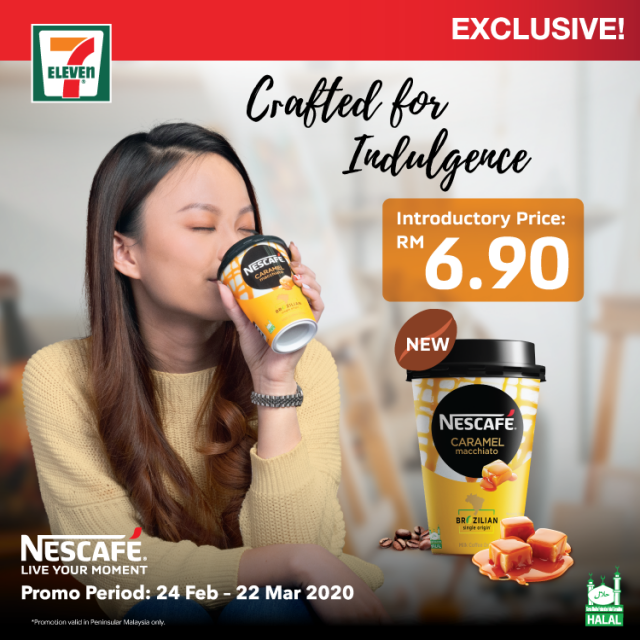 Nestle Malaysia has upgraded the packaging of its Nescafe coffee in chilled cup with a stronger focus on single origin. On the side of the new packaging comes the map of Brazil and the word "single origin" accompanied by an asterisk. Unfortunately, the brand misses the chance to explain in depth what is single origin or pinpoint the province or exact location where the coffee beans come from.
Nescafe describes the drink as "coffee beans, grounded, blended and brewed to make a perfect espresso balanced with rich creamy milk. Not too strong, not too creamy, made just right with love." Nescafe Smooth Cappucino and Caramel Machiato are crafted for indulgence.
Nestle adopts the strategy of selling different variants exclusively at different convenience store chain. The Barista-styled signature cup made from selected single origin Brazilian coffee beans Nescafe Caramel Machiato is available at myNEWS.com, while the Nescafe Smooth Cappucino is sold at 7-Eleven at RM 6.90 per cup.