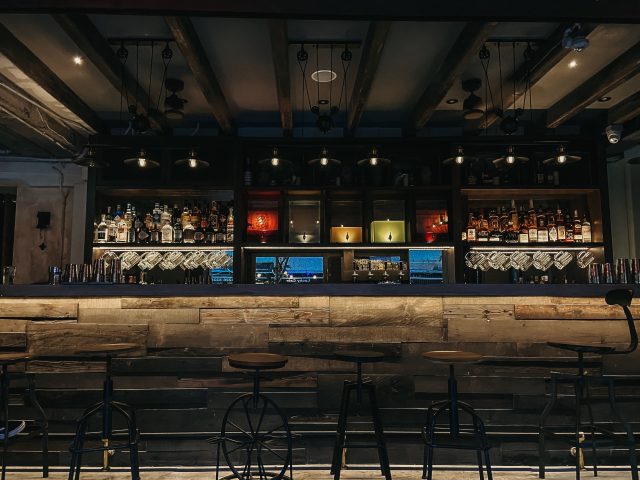 Singapore, 23 March 2020 – Deadfall at Barbary Coast announces new lunch hours and evening promotions, taking measures to protect their team and guests alike with responsible service. With increasing stay at home notices and social distancing recommendations having a serious impact on venues in Singapore and beyond, these initiative were designed to support service staff, while still emphasising responsible service standards.
With the new lunch menu on offer, guests can now enjoy the hearty comfort food they've grown to love from the neighbourhood bar throughout the day. Lunch is available from 11 am – 3 pm on weekdays through the takeout window and for dining in at limited outdoor tables and bar seating. Combining favourite dishes from the evening offerings with new creations by Deadfall's talented chef, the menu provides an exciting new lunch offering near the CBD. Perfect for sharing or solo dining alike, the offerings also include a "secret menu" available upon request.
Start with the Jalapeno Poppers with house cream cheese, chives and smoked tartar (S$9), or go for a lighter option with Red Snapper Ceviche comprised of fresh red snapper, house Tiger's Milk, romaine lettuce, red onion, mango and fried plantain (S$13 / $14 as a wrap). The famous Deadfall Nachos are available with chilli con carne (or vegetarian "carne"), fresh toppings and bottomless queso for dine-in customers (S$12).
The menu also features a selection of sandwiches, including the Cubano Style Pork or Chicken Sando with a choice of smoked pork shoulder or pulled chicken, dressed with coffee BBQ sauce and fresh Granny Smith slaw (S$12 breadless / S$15 on bread). The popular TTW Sando is available with a selection of smoked ham or beef pastrami on a tater tot waffle, chef's sauerkraut, smokey cheddar and salsa roja (S$15). For the ultimate comfort food, indulge in the DF Grilled Cheese with fermented heirloom tomato jam, house-smoked butter and four kinds of cheese (S$12).
In addition to Deadfall's colourful cocktail offerings and affordable beer and wine, new non-alcoholic options are also available during lunch. Pair any dish with the refreshing Kaffir Lemon Iced Tea or House-made "Cola", each available at S$2.50.
As a nod to this challenging, ever-changing time for hospitality venues, Barbary Coast now offers special rewards to thank their loyal customers for continuing to support the bar, responsibly. Guests can enjoy a free Chicken Croquette or Mini Cheese Toasty Bite with the purchase of any cocktail, Monday through Thursday from 5 – 7 pm. Then from 7 pm onwards, all patrons at Deadfall will receive a warm welcome with a complimentary draft Pilsner (200ml) upon arrival.
Barbary Coast has also introduced new safety and hygiene measures, including banning all staff from wearing any jewellery below the elbow and keeping sleeves rolled up to ensure and encourage effective hand washing. As always, staff are required to wash their hands regularly; each table, bar top and chair in the venue is also immediately disinfected after use. Respecting the recommendation for social distancing, Barbary Coast has reconfigured its seating to ensure a greater distance between all guests. Tables and bar seats have been removed and distanced in Deadfall, with expanded outside seating and further distancing between individuals and groups.
Additional promotions will follow for Barbary Coast Ballroom, upstairs at the dual-concept venue – watch this space.