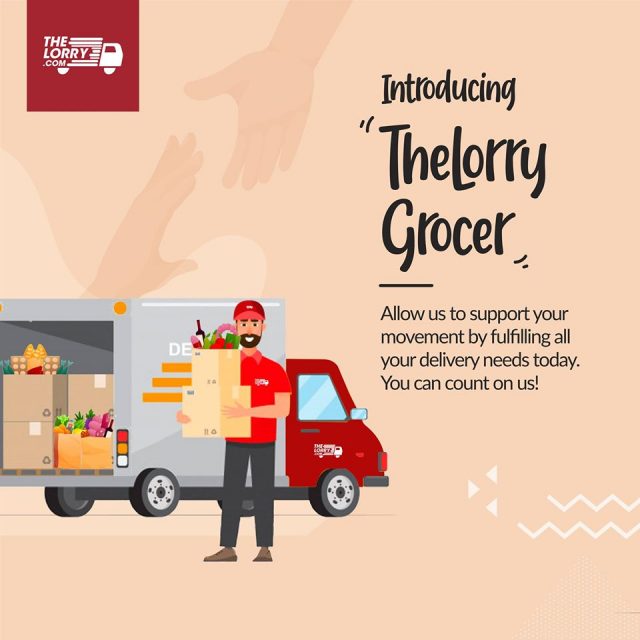 Most of the apps in Malaysia are now advertising services to help shoppers do their grocery shopping in view of the current global pandemic crisis.
TheLorry
TheLorry, Malaysia's trusted and affordable mover, has launched TheLorry Grocer on 28 March 2020. This is a new platform that enables customers to order their supplies or arrange for deliveries to anywhere in the city, all within minutes.
Place the order at http://thelorry.com/my/grocery and enjoy 5% for same-day delivery.
TheLorry also has a new service to help protect the elderly during this trying period by helping them with their grocery delivery needs. The number to call is+6016-2992189.
The downside of this service is the high delivery fee of an estimated RM 36.
Note: TheLorry Grocer cannot be held responsible for any inaccuracy or omission. TheLorry will attempt its best to fulfil orders placed by shoppers. In the event that an ordered product is not available, TheLorry Grocer reserves the right not to replace it with a similar item of equivalent value.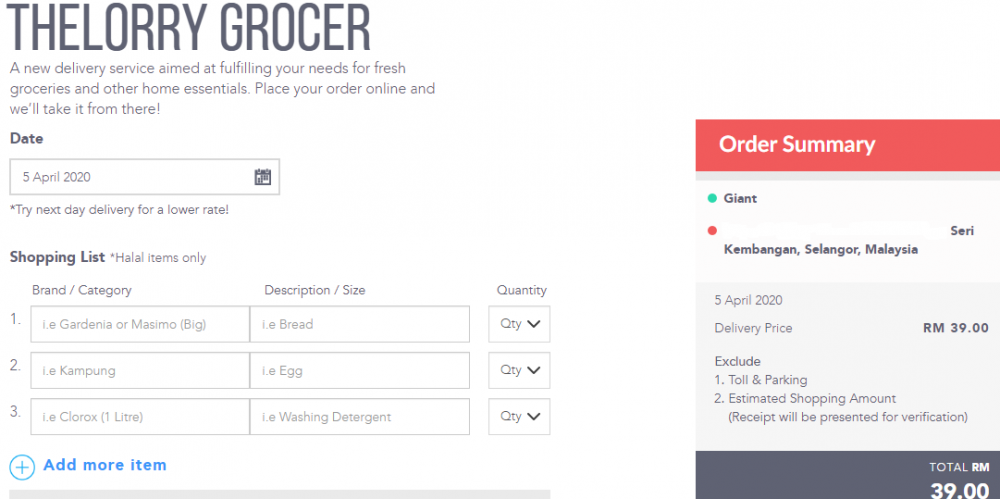 Maxim Malaysia
E-hailing app Maxim has a much lower starting rate for delivery. The buy and delivery service starts from 6.50 for city rides. The minimum price includes 1.0km, any distance beyond that: RM 1.20/km.
Intercity:
Trips outside the city from RM 6.50. The minimum price for a one-way ride includes RM 1km. Any distance beyond that RM 1.10/km. The minimum price of a round-trip includes 2 km. Any distance beyond that RM 1.00/km.
LalaMove
The Buy4U service has put a cap of the price of goods at RM 100 and below for motorcycle and RM 200 for car. The riders will use their cash for the purchase and will be reimbursed with the exact amount from the users when the delivery is completed.
Buy4U with motorcycle is RM 4 and car is RM 10. The service fee for motorcycle is RM 6 and car is RM 10. Therefore with Buy4U motorcycle, the total fee is RM 10 (RM 4 + RM 6) and for car is RM 20 (RM 10 + RM 10) for the purchase of grocery from Giant Superstore South City for delivery to an address in Seri Kembangan.
ZeptoExpress
Zepto.store by ZeptoExpress started operation on 25 March 2020. Deliveries are limited to Klang Valley, Seremban and Malacca for now.
Zepto.store is like an online grocery store with a wide array of products. The shipping fee for the address we put in Selangor is RM 15.00 for an order valued at RM 135.