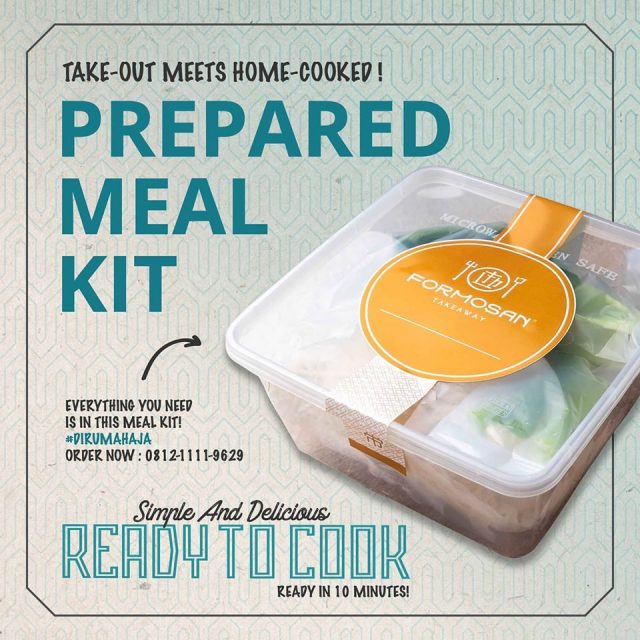 Foodservice operators are experimenting with meal kits as an option for consumers to enjoy their meals during the current self-isolation period. In Indonesia, the modern Taiwanese restaurant Formosan Kitchen & Tea Bar has introduced a new ready-to-cook meal kit series. The box contains all the ingredients to cook Taiwanese Ja-jiang Noodle (chicken). This meal is quick and easy to prepare at home and serves two.
The cooking manual is included in the box. Just follow the simple steps to make restaurant grade meal for yourselves. The box contains frozen Ja-jiang ramen sauce (x2), frozen lamin (x2), pak choi (x2) and spring onion pack (x2).
In Malaysia, Korean restaurant chain MyeongDong Topokki has introduced MDT Apron to let consumers cook the Korean cuisines themselves in the comfort of their home. The 3-day recipes contain fresh ingredients produced by the company's Food Processing Centre and comes with a set of easy recipes. Order through WhatsApp: https://wa.me/60126617900.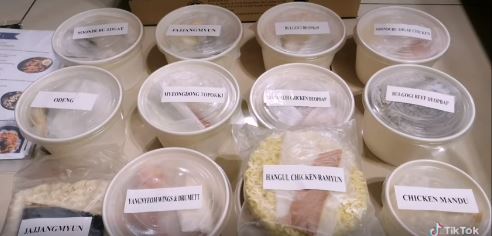 In Southeast Asia, meal kits have never taken off in this region simply because it is quicker to have a meal out of home. Moreover, there are too many online meal delivery and instant meal options without having to cook from scratch.
Amid the gloom and doom out there, perhaps there is a glimmer of hope for meal kits. Consumers are avoiding going out to eat to protect themselves from being exposed to the risk of getting COVID-19. The stay-at-home consumers have more time now to prepare their meals but still desire restaurant-quality meals. This is where restaurant meal kits can step in by offering easy-to-prepare meals that deliver on quality and taste.