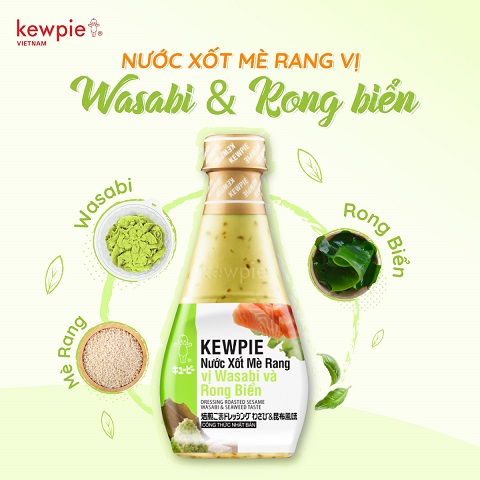 Kewpie Vietnam has released a new dressing Roasted Sesame Wasabi and Seaweed Taste. This wasabi and seaweed flavoured roasted sesame sauce is a combination of delicious roasted sesame flavor, the quintessential umami taste from seaweed and the pungent feeling of the signature ingredient in Japanese cuisine – Wasabi. This will be the perfect choice for salads, seafood and sushi as it has all the essential flavours.
The sauce contains sesame (2.7%), wasabi powder (0.9%), flavor Enhancer (621, 635), natural wasabi flavor, sesame flavor, kombu dashi sauce (0.2%), among others.

The company has recently launched a new packaging for its Kewpie Half Salad Dressing with 50% reduction in fat.