Lactel has recently introduced a new range of lemon and vanilla flavoured set yogurt in Malaysia. The set yogurt is available in a 470g tub format. Every 100g of Lactel set yogurt contains only 1.6g of fat and is ideal to be consumed with fruits or granola.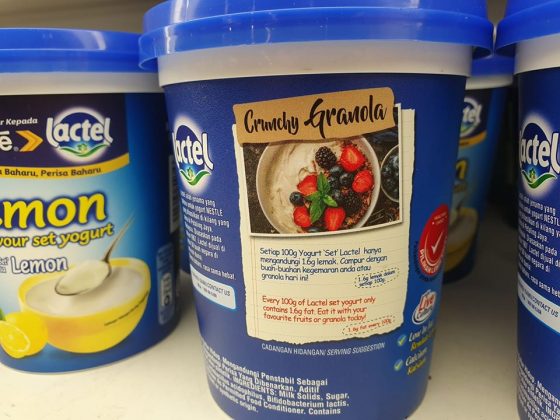 There is not much excitement coming out of Lactel ever since Lactalis bought over the Nestle chilled business in 2018 and rebranded it under Lactel in 2019. As the player with the largest market share, the lack of new product development indicates troubles brewing in the yogurt category. Consumers are not engaged with the category, especially spoonable yogurt, which is a sub-category that can be substituted with the drinkable format.
The introduction of the new flavoured set yogurt could perhaps bring back some excitement to the category.