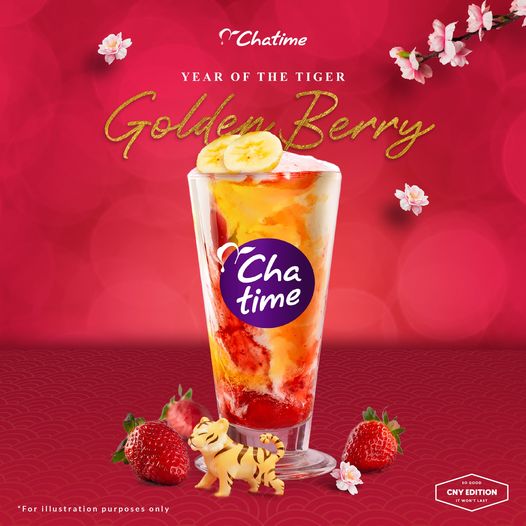 Chatime Malaysia has introduced a limited time only Golden Berry to usher in the Year of the Tiger. Chatime describes the drink as "experience the taste of our strawberry smoothie with banana swirls that will bring you to cloud nine – An adventure you never thought you needed."
Please ensure to stir the drink 15 times for a full-bodied flavour. Available at all outlets nationwide. Grab yours now.
What is interesting about Chatime Golden Berry is that the ingredients strawberry and banana are not the usual ingredients associated with Chinese New Year.