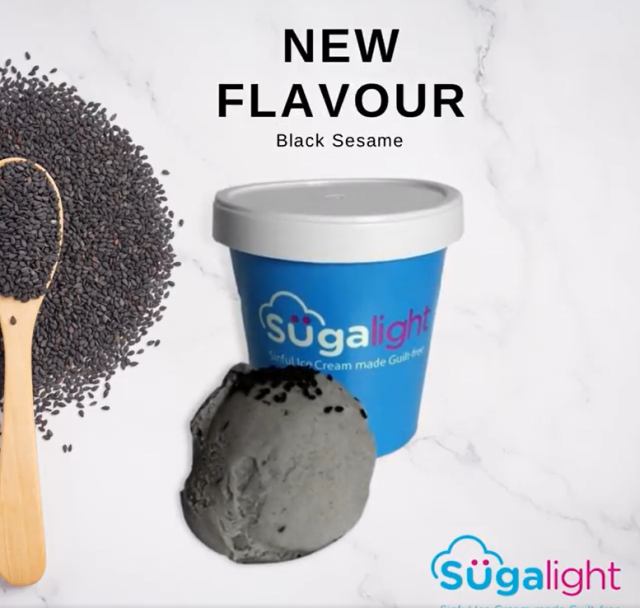 Sugalight Ice Cream, a sugar-free, low-fat ice cream brand in Singapore, has added a new black sesame flavour to its range of indulgent but healthy ice cream.
Sugalight is an innovative healthy ice cream that addresses the modern day need for healthier snacks and diets. Sugalight is entirely developed and manufactured in Singapore. The ice cream is awarded the HPB 'Healthier Choice' logo.
Sugalight ice creams are as delicious without the use of sugars (sucrose, glucose, fructose). Natural sugar replacements (Xylitol and Maltitol) with much lower glycemic index (GI) are used instead. Xylitol and Maltitol are natural sweeteners that are HPB-approved sweeteners and do not contribute to tooth decay.
Sugalight ice creams are high in prebiotic soluble fibres which help the growth of beneficial gut bacteria.
Sugalight ice creams cut this fat level to 8% while still maintaining the creaminess you desire.