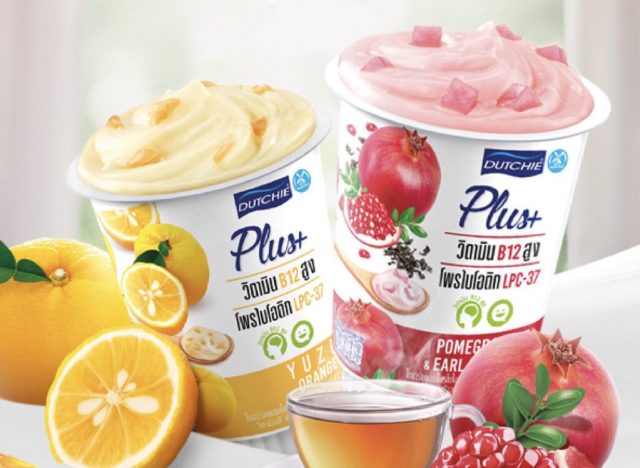 Thailand's Dutch Mill, which is the market leader in cup yogurt through Dutchie, has unveiled Dutchie Plus+ spoonable yogurt with the LPC-37 strain of probiotics and vitamin B12. LPC-37 helps balance mood, promote overall mental well-being and offer a relaxed state of mind. Vitamins B12 helps maintain the nervous system and brain health.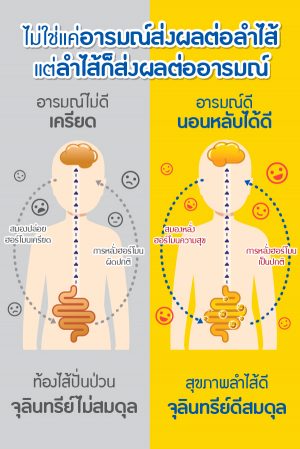 The Dutchie Plus+ cup yogurt also improves gut health, thus contributing to stronger immunity as 70% of the immune system is housed in the gut.
Dutchie Plus+ comes in two interesting flavours Yuzu & Orange and Pomegranate & Earl Grey. Dutchie Plus+ Yuzu & Orange has orange flakes, while Duthie Plus+ Pomegranate & Earl Grey comes with nata de coco for the extra texture and mouthfeel. Both of the yogurts are lower in sugar content.