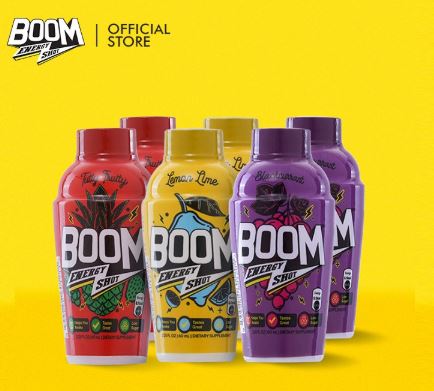 Hausboom, the homegrown Malaysian sparkling real juice drink, has extended the brand into the energy shot category with Boom Energy Shot. The new Boom Energy Shot comes in three flavours Tutty Fruitty, Lemon Lime and Blackcurrant.
Tutty Fruitty has a sweet taste of mixed fruit. A good combination of sweet and sour that compliments your taste bud in just one shot.
Lemon Lime is a mixture of sour and bitter taste. Perfect match for those who like tanginess on their tastebuds.
Blackcurrant has a sweet earthy taste of berries with structure that adds complexity and balance its acidity and sweetness.
Boom Energy Shot is available on Hausboom's new online store on Shopee. Click here to purchase.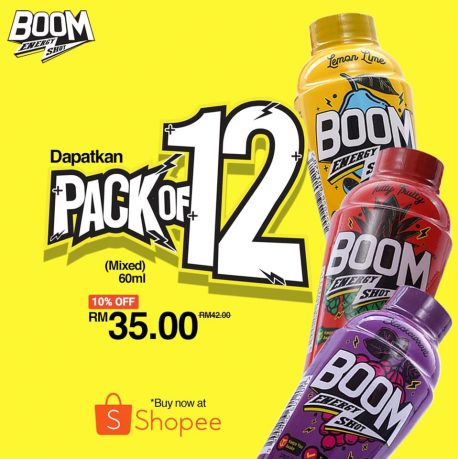 The energy shot format is currently still an under penetrated market in Malaysia due to the lack of choices. The entry of Hausboom with its interesting marketing approach would likely attract a new breed of young consumers into the category. The next step for energy shot is to focus on communicating the functional benefits of the ingredients and embrace not just the energy claim but also possibly other claims such as mental focus.