As consumers stay more at home, grocery retailers in Southeast Asia are bringing their shops literally to their doorstep to help consumers practice safe social distancing.
Hypermart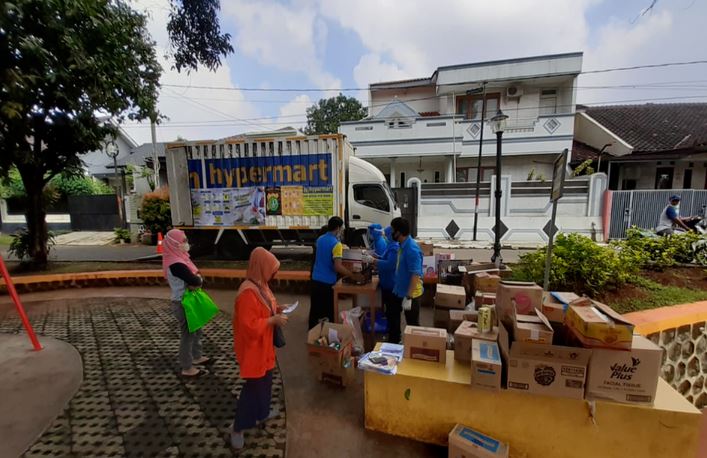 In Indonesia, the country's largest hypermarket chain Hypermart has deployed its mobile grocery trucks to residential areas to help people do their shopping saving them the need to travel to the shop. To avoid crowds near the vehicle, a police officer is deployed to each truck to control the human traffic. Shoppers just need to complete an order form, which includes a price list, and note down the desired quantity.
FamilyMart Philippines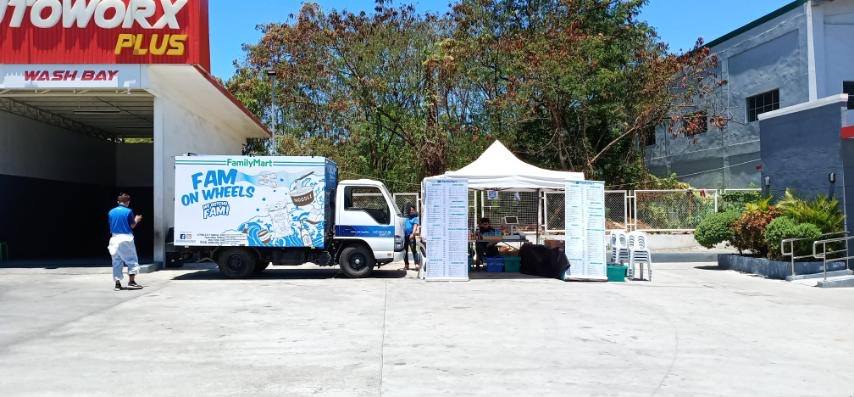 In the Philippines, FamilyMart has deployed "FAM on Wheels," a mobile convenience store, to offer daily essentials and bill payment services so that shoppers can skip the long queues. Each truck carries around 100 SKUs including snacks, spreads, instant noodles and household care products. On the first day of operation on 22 April 2020, they stopped by at two Phoenix gas station in Muntinlupa and Quezon City. FamilyMart is owned by Phoenix Petroleum.
Farm-to-market Kadiwa stores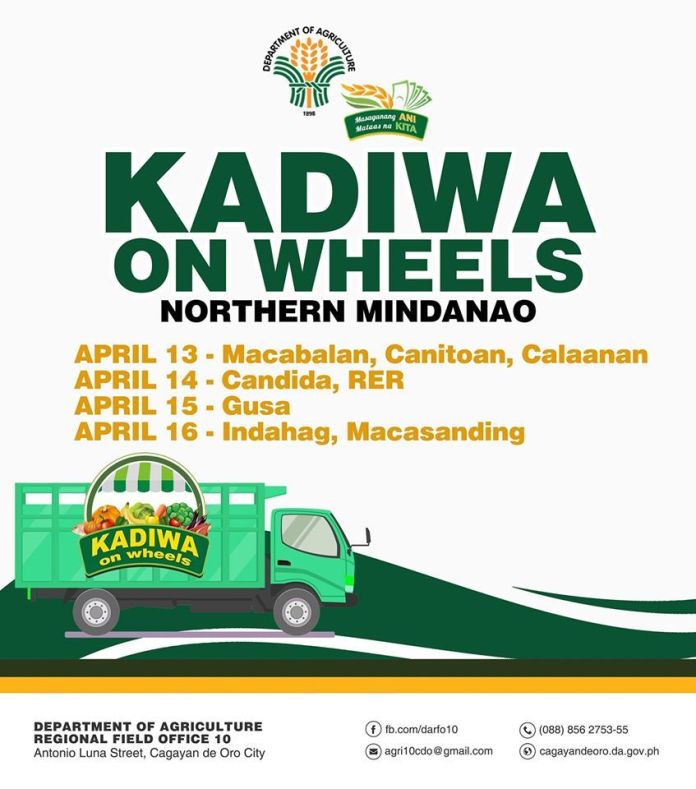 In the Philippines, the Department of Agriculture (DA) and the Department of Trade and Industry (DTI) have rolled out Kadiwa on Wheels Mobile Market to sell fresh agricultural products. The project is aimed at giving people access to food amid restricted public mobility.
NTUC FairPrice
In Singapore, NTUC FairPrice has initiated FairPrice On Wheels on 23 April 2020 to bring the store closer to shoppers. FairPrice On Wheels operates from 9am to 2pm daily and will sell essentials like rice, oil, fruits, veggies, canned food and toiletries in selected neighbourhoods. Payment is by cash only.
Grocery truck vendor (Thailand)
In Thailand, grocery truck vendors have enjoyed a new lease of life as consumers are staying more at home during the COVID-19 pandemic.
The Commerce Ministry has stepped in by introducing a fleet of Thong Fah low-priced mobile fruit stores in pickup trucks to sell fruits during the harvest season. The program was launched with Talaad Thai market starting with 350 participating mobile stores serving the Greater Bangkok area, reported The Bangkok Post on 18 April 2020. China's demand for Thai fruits is expected to fall sharply forcing the government to find new distribution channel to sell locally-grown fruits.
Applications who are interested need to fork out between THB 8,000 abd THB 15,000 to buy fresh food, vegetables and grocery items at Talaad Thai and they also need to have their own truck.
The Commerce Ministry mentioned on 23 March 2020 that it was looking at relaunching 200 mobile grocery stores on 26 March 2020 to sell essential goods in the Greater Bangkok area. The objectives were to curb the spread of COVID-19 and to lower people's cost of living. These mobile stores will complement the Thong Fah Pracha Rat low-priced shops.