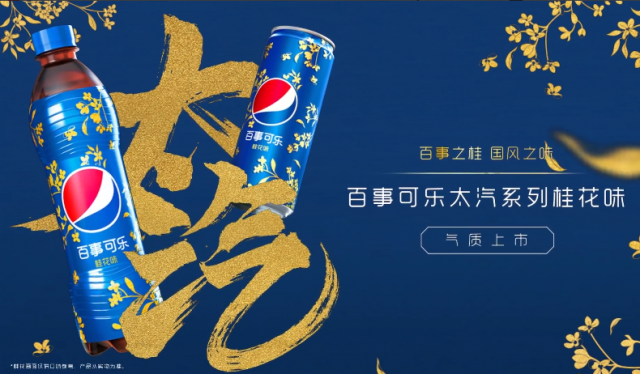 Osmanthus (桂花) is now the new flavour for Pepsi carbonated soft drinks in China. PepsiCo launched the new flavour to celebrate the arrival of summer in 2020. Osmanthus is well known for its distinct fragrance and is often used in China to make traditional cakes and pastries. Osmanthus is also an ingredient in sour plum drink.
The success of sakura flavoured drinks has emboldened beverage companies to innovate with more floral flavours including osmanthus. PepsiCo's new osmanthus flavoured carbonated soft drink not only rides the floral flavour trend but also taps into consumer interest in Chinese style flavours in a celebration of all things Chinese.
For carbonated soft drink brands in Southeast Asia looking for an idea for their limited-edition national day flavour, look no further. We have a suggestion for you to innovate with the flavours of the respective national flowers. For Malaysia, it will be hibiscus flower. The hibiscus flavoured carbonated soft drinks will be something different from the usual flags or national icons imprinted on the can.