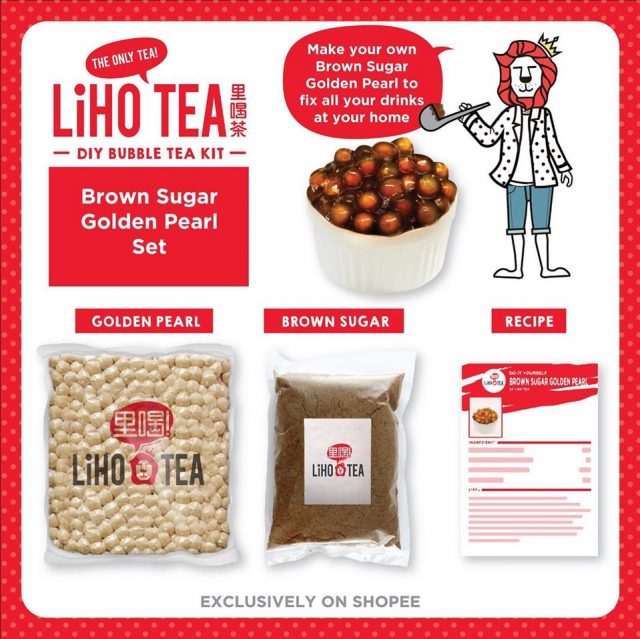 The temporary closure* of all bubble tea shops in Singapore to curb the spread of COVID-19 has opened up the opportunity for RTD bubble milk tea and other substitutes. With a nose for opportunity, Tealive is now bringing the DIY bubble tea kit across the causeway into Singapore.
Tealive, a popular milk tea chain from Malaysia, announced on 1 May 2020 that its exclusive DIY kit (SGD 79.9) is now available online at https://shopsg.tealive.com.my. The DIY kit is specially-curated with quality ingredients & recipes to make your own bubble tea at home. On the following day, Tealive said the DIY kit is also now on Fave (MY & SG).
Not to be left out, LiHO Singapore announced on 1 May 2020 the LiHO DIY Bubble Tea Kit is now available exclusively on Shopee. The DIY Brown Sugar Golden Pearl Kit can prepare 30 cups. The promotion price is SGD 36 (normal price SGD 42).
The pack comprises golden pearls x 1 packet, brown sugar powder x 3 packets and one printed recipe (hot & cold) x 1.
*Online retail of these products is allowed, only if they are fulfilled from the licensed central kitchen of the F&B establishment