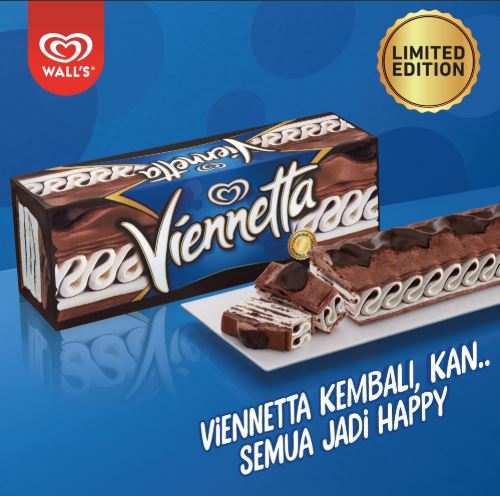 In Indonesia, Wall's has brought back the much-loved Viennetta, an ice cream which was popular in the country in the 90s to early 2000s. Since then, consumer longing for Viennetta gathered pace. There was even a petition on change.org to bring back the Viennetta ice cream to Indonesia and around 75,000 people had signed the petition.
Similar things are happening in other markets where vocal consumers are lobbying brands to bring back their favourite foods or restore the original taste of the products they once knew.
Wall's has hit the right spot this time with the relaunch of Viennetta as a limited edition for Ramadan. The relaunch also coincided with the pandemic and provided consumers with a comfort food to help them stay the course during this difficult times.
"Viennetta ice cream comeback will make its fans recall their happy memories, as well as quench the thirst of curiosity for those who have not had the experience of enjoying it," Arya Bahupringga, PT Unilever Indonesia's head of ice cream marketing, said in the statement reported by the Jakarta Post.
Due to higher than expected demand, Wall's is now scrambling to ensure consumers can get hold of their much-missed Viennetta as the ice cream is flying off the shelves as quickly as they are restocked.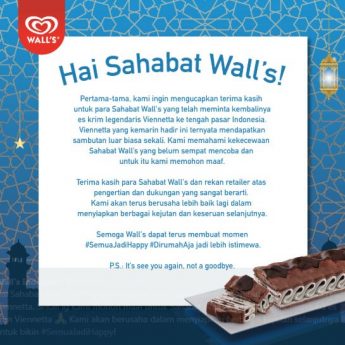 Sometimes, brands do not always need to innovate with kurma for Ramadan. They can dip into nostalgia to take consumers down memory lane.