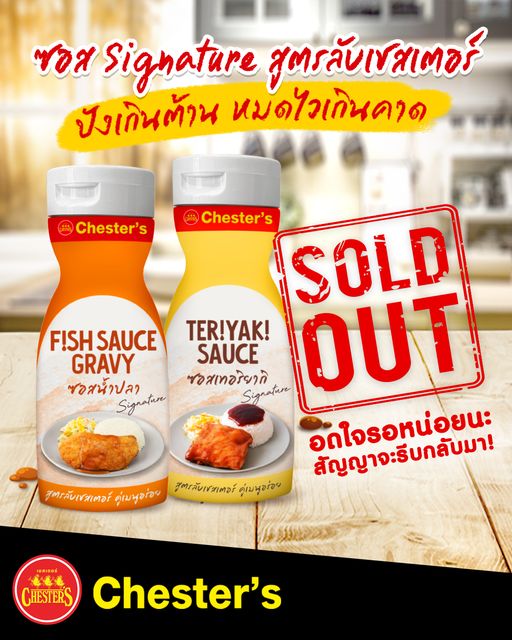 Chester's Grill is a Thai restaurant chain, owned by CP Foods, has launched packaged sauces as it pivots towards retail. The COVID-19 pandemic has accelerated the trend of foodservice pivoting towards retail.
The latest launch also demonstrates the feasibility of such an approach but it has yet to reach economies of scale as Chester's Grill's Secret Signature Sauce is only sold through its restaurants or online. Launched on 1 March 2022, Chester's Secret Signature Sauce is now officially sold out with restocking currently on the way.
The 270ml sauce is priced at THB 85 per bottle and comes in two flavours – Fish Sauce Gravy and Teriyaki Sauce.

Chester's Grill has also introduced grilled chicken with cannabis leaves as as limited edition offering.
Chester's Grill managed to maintain its revenue in 2020 with a marginal 0.14% year-on-year growth to THB 1.19 billion with net profit up 5.36% to THB 29 million, according to data from the Department of Business Development. Revenue in 2019 grew 8.63% year-on-year, while revenue in 2018 increased 1.4% year-on-year.