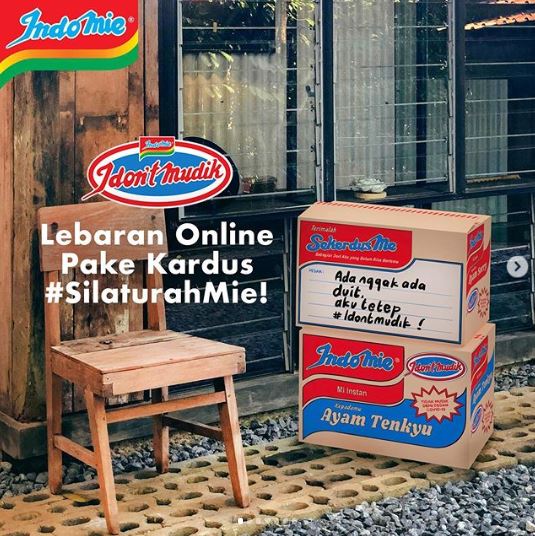 Instant noodle brand Indomie has partnered with augmented reality provider Ars to launch a new feature to allow Indonesians to send Eid-ul-fitr greetings to their family and friends using augmented reality. The initiative was launched to encourage Indonesians not to go on their annual mudik or Eid-ul-fitr exodus to their hometown.
This year's mudik will no longer be the same due to the COVID-19 pandemic. In 2019, 19.5 million people in Indonesia took part in mudik but this year, the number is expected to drastically decline as the government is still trying to contain COVID-19 by advising people not to go on their Idul Fitri exodus.
Indomie is playing a role in encouraging Indonesians not to mudik. By downloading the Ars app, users can select messages to send to their loved ones. The messages are printed on the virtual Indomie box to be placed on the floor usually in their own home or surrounding.
Consumers who are not going on mudik can also send home a box full of Indomie plus gifts to their loved ones in the "Sekerdus Me" box with messages from their heart.