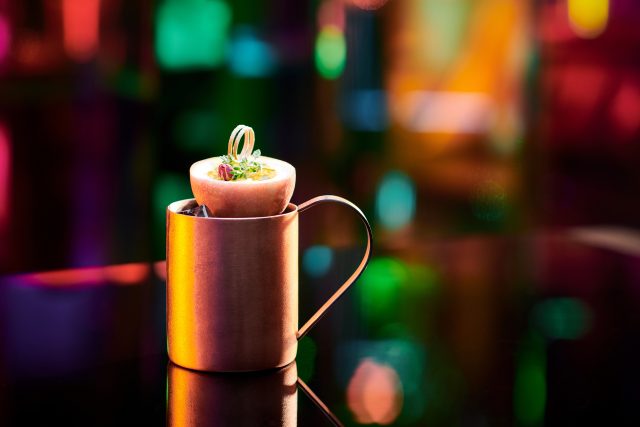 Mitzo gives back to Habitat for Humanity, in partnership with Destination Beverage and Tito's Handmade Vodka
Singapore, 24 February 2020 – Mitzo Restaurant and Bar presents "Drink for Hope", a series in partnershipwith Destination Beverage and Tito's Handmade Vodka. A yearlong collaboration, "Drink for Hope" will see all proceeds donated to Habitat for Humanity Singapore.
This non-profit organization is a part of Habitat for Humanity International, which was founded in 1976, believes in decent, affordable shelter as a basic human right and helps break the cycle of poverty. With a mission to eliminate poverty housing worldwide, Habitat for Humanity has provided safe and decent shelter for more than 29 million people worldwide. Locally, Habitat for Humanity Singapore works alongside low-income communities to increase their access to improved living conditions.
The donations will go towards Project HomeWorks – a Habitat for Humanity Singapore's local initiative where vulnerable persons and families are helped to transform their homes into a safe and sanitary state. These donations will enable volunteers to provide basic furniture such as bed frames and mattresses, eliminate pests through professional fumigation, and paint walls and doors that are stained or peeling, as well as rusty metal gates.
Taking place every last Friday evening of the month, the "Drink for Hope" series will feature a complimentary glass of Bittersweet Symphony upon a donation of S$5 or more in cash. Raise a toast and drink for a noble cause with this herbal yet refreshing cocktail. Specially concocted by Head Bartender Azlam Kadir, the drink is made with Ginseng-infused Tito's Handmade Vodka, Becherovka, splashes of lime juice, dashes of sugar syrup, topped with ginger beer and garnished with fresh passionfruit. Known for its contemporary take on cocktails with an Asian twist, this artisan tipple pairs perfectly with the progressive Cantonese cuisine at Mitzo.
The series starts on Friday, 28 February, from 7pm onwards, and is aptly themed "Good Energy in the Leap Year". During the evening, guests can partake in a fortune-telling session with a Tarot Card reading upon a minimum donation of S$5.
"Drink for Hope" will see a series of events through the year, featuring a different activation each time.
Details of this charity series for the first half of 2020 are as follows:
Mitzo x Tito's "Drink for Hope": Good Energies on Leap Year
Day/date: Friday, 28 February 2020
Time: 7pm onwards
Special event: Diners will be treated to a complimentary Tarot Card fortune-telling session with every donation received
Mitzo x Tito's "Drink for Hope": Women on Canvas
Day/date: Friday, 27 March 2020
Time: 7pm onwards
Special event: International Women's Day Edition – Live demonstration by two female artists, drawing their interpretation of being a Singaporean woman in 2020
Mitzo x Tito's "Drink for Hope": Fool Me with tricks
Day/date: Friday, 24 April 2020
Time: 7pm onwards
Special event: A magician will be performing in Mitzo collecting donations, with one trick for every donation received
Mitzo x Tito's "Drink for Hope": A-Capella Night
Day/date: Friday, 29 May 2020
Time: 7pm onwards
Special event: Live performance by an A-Capella group
Mitzo x Tito's "Drink for Hope": Portraiture
Day/date: Friday, 26 June 2020
Time: 7pm onwards
Special event: Diners will be treated to a portrait of themselves drawn by a portrait artist, with every donation received