Indulge in delectable creations and cocktails created with Moutai, in conjunction with World Gourmet Summit 2020
Singapore, 11 February 2020 – Mitzo Restaurant and Bar partners with Moutai to present a delicious five-course menu in conjunction with World Gourmet Summit (WGS) 2020. The menu, expertly curated by Chef Nicky Ng, will run from Monday, 2 March until Sunday, 8 March 2020, and is available for both lunch and dinner.
Priced at S$78++, guests can have it paired with artisanal Moutai cocktails, superbly concocted by Head Bartender Azlam Kadir, for an additional S$20++. Better recognized as China's most prestigious spirit, Moutai is renowned for its unique savoury notes and fiery flavour.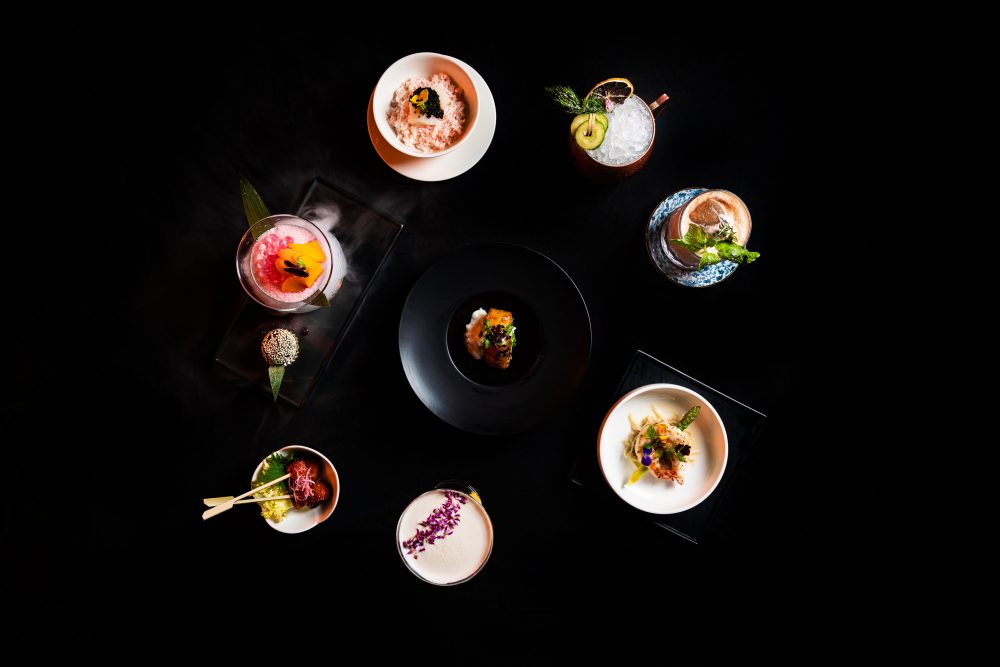 The menu begins with the aromatic and flavourful "Moutai Prince" with Red Yeast Barbecued Pork. Being the lighter and more delicate variation of the Chinese spirit, Moutai Prince compliments the appetizer perfectly without overpowering its flavour. Enjoyed with Oriental Aperitivo (made with Moutai Prince, Luxardo Maraschino, lime juice, grapefruit juice, dashes of goji berry syrup and topped with Jasmine foam), the palate is refreshed and readied for the next course.
Feast on the Skewer of Sancho Stir-fried King Prawns with Asparagus next. A true testament to Chef Nicky's creativity, guests can alternate between bites of succulent prawns and crunchy asparagus, drenched in a distinctive Sancho marinade.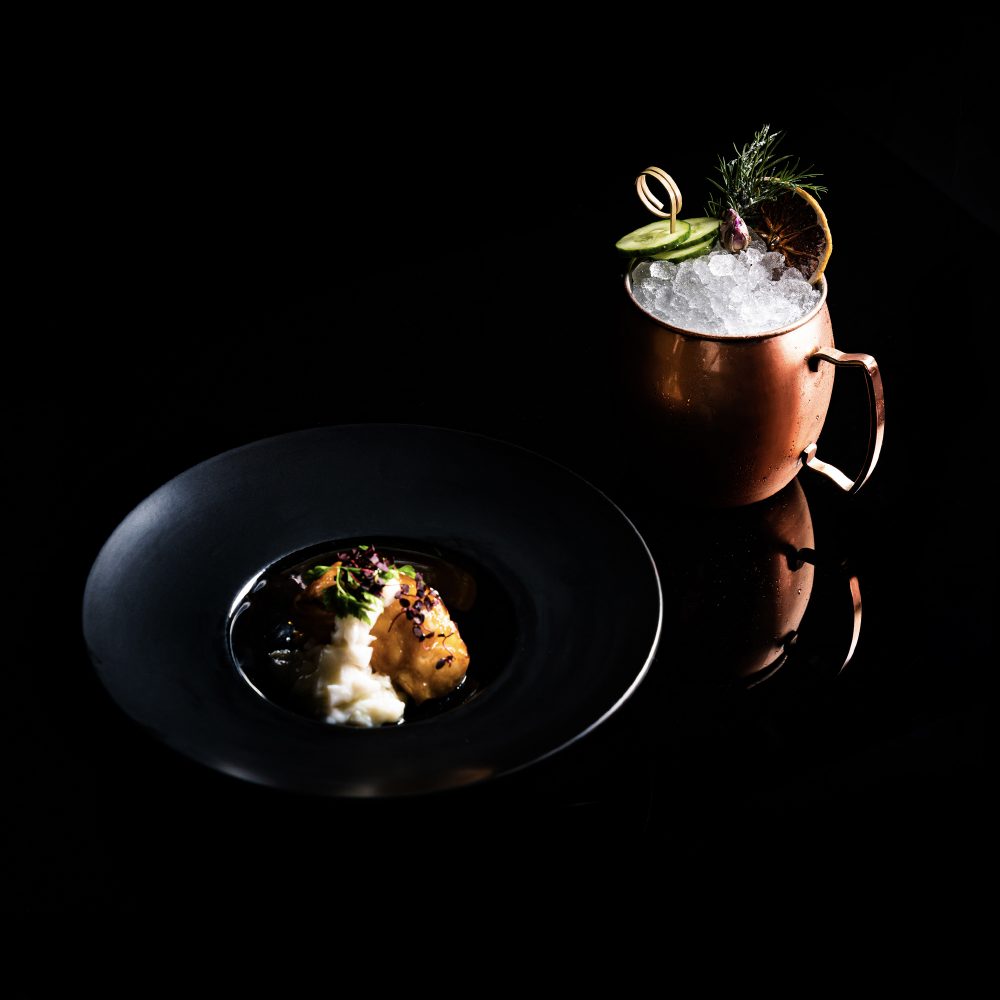 One of the highlights of the menu is the impressive "Moutai Prince" with Honey-Baked Seabass and Egg White. Head Bartender Azlam pairs a unique and fresh cocktail, Mos'Chow Mule – a delightful Chrysanthemum-infused Moutai Kweichow, with apricot brandy, lime juice, muddled with Japanese cucumber and topped with ginger beer.
Next, tuck into the fluffy Ginger-steamed Rice with Scallop and Caviar, bringing forth the umami flavours of caviar and scallop, atop a bowl of rice.
For dessert, relish the invigorating Rosella sorbet with "Moutai Yingbing" and deep-fried sesame custard ball, savoured with a unique Moutai Cocktail. Get acquainted with the blend of Moutai Yingbing, Heering Cherry, Licor 43, dashes of chocolate bitters, smoked with flamed mezcal and topped with coffee foam.
In addition, Mitzo will be presenting an exclusive one-off dinner event on Friday, 6 March 2020, from 7pm onwards. Hosted by Kweichow Moutai (Singapore) Brand Ambassador, Benson Tong, the five-course dinner event is priced at S$98++, inclusive of all the Moutai cocktails.
For reservations or enquiries, please email [email protected]
Please find the details below:
Mitzo x Moutai x WGS Menu
Day/date: Monday, 2 March 2020 – Sunday, 8 March 2020
Time:12pm – 2.30pm, 6.30pm – 10.30pm
Price: S$78++, additional S$20++ per person for cocktail pairing
Reservations: [email protected]
Mitzo x Moutai One-Off Cocktail Pairing
Day/date: Friday, 6 March 2020
Time: 7pm onwards
Price: S$98++ per person
Reservations: [email protected]