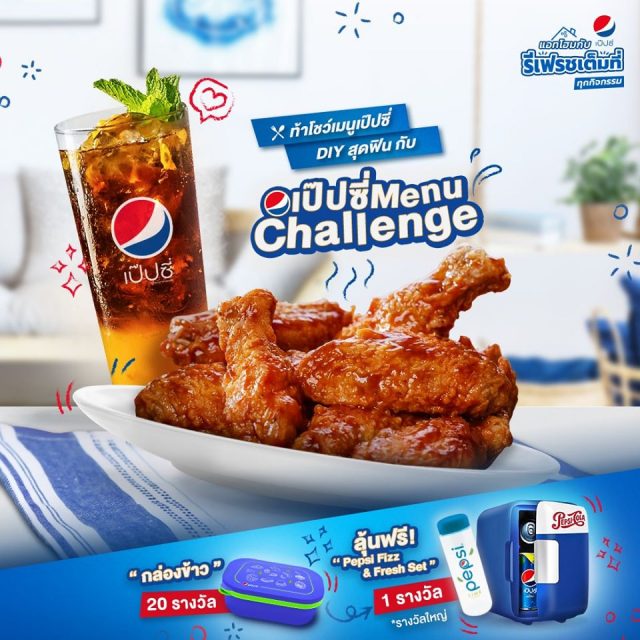 Suntory PepsiCo Beverage (Thailand) has launched the Pepsi Menu Challenge to encourage Thais to be experimental with their favourite Pepsi. The challenge helps to uncover the numerous possibilities of using carbonated soft drinks to create new drink and food menu. The contest ends on 31 May 2020. The first prize includes a Pepsi mini fridge worth THB 990.
The contest targets at-home eating occasion, which has increasingly become a consumer habit in the "new normal." By encouraging consumers to be creative with their drinks, this would help to create new opportunities for carbonated soft drinks to capture at-home consumption to offset the decline in out-of-home, which has traditionally being the mainstay for carbonated soft drinks.
Here are some of the interesting creations featuring Pepsi.
Pepsithai x Wongnai Cooking have created a new Sloppy Joe Sandwiches recipe with Pepsi, which can be accessed here.