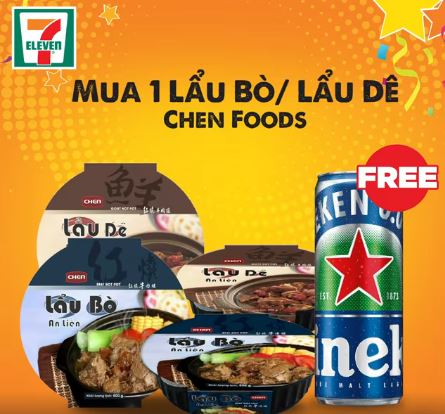 Heineken 0.0, which was first launched in Vietnam in mid-March 2020, has partnered with 7-Eleven Vietnam to encourage consumers to pair their food with the new non-alcoholic beer. The new Heineken 0.0 gives consumers a new choice for all times of the day. They can enjoy Heineken 0.0 right at work, at the gym, during lunchtime and even just before driving.
The collaboration with the convenience store saw the giving away of Heineken 0.0 for every purchase of selected hot pot ingredients including sauces and Tomyum hotpot ingredients with meat slices targeting at-home consumption.
As more consumers now eating at home due to the pandemic, positioning Heineken 0.0 for at-home celebration helps to create a new occasion for Heineken 0.0 in Vietnam, where the consumption of non-alcoholic beer is still a relatively new concept. Vietnam's new drunk driving law effective 1 January 2020 will be a major catalyst to encourage consumers to remain sober.