The Department of International Trade Promotion (DITP), is introducing a special zone "FUTURE FOOD PAVILION" and inviting the visitors to experience first-hand the future food through the new, intriguing exhibition displays. Some of the highlights include the immersive light show by the artist, Asitnahc, the showcase of over 60 future food products, and the Future Ideation workshop talk, all of which visitors can enjoy throughout the event. In addition, those interested can taste the flavors of the future food in over 15 dishes, cooked with ingredients from more than 50 brands.
The FUTURE FOOD PAVILION is taking place at Hall 10, IMPACT Muang Thong Thani, between 24-28 May 2022 as part of THAIFEX – ANUGA ASIA 2022 "The Hybrid Edition," Asia's largest and most comprehensive food and beverage trade show. This mega event opens up opportunities for Thai entrepreneurs to enter business matching both on ground and virtually with the global buyer and importers while contributing to the Thai Food, World Food policy of the Deputy Prime Minister and Minister of Commerce Jurin Laksanawisit to expand Thai food products to the global market.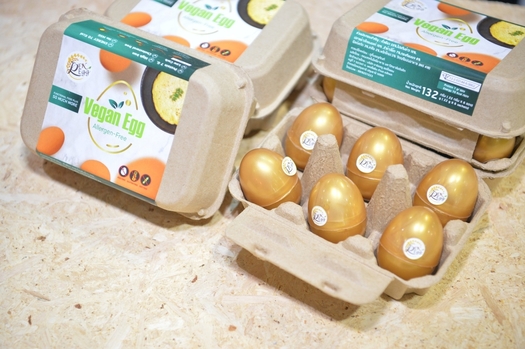 Future Food is the sector that adds value to the Thai food industry by hundreds of billions of baht every year. Currently, the massive future food trends that are here to stay include 1. Functional Food captures the food products that can perform other functions for the body in addition to satisfying the bodily needs and taste buds, 2. New Food is a new food product from plants or animals manufactured with new, unusual techniques, 3. Medical Food is defined as the food products specially formulated and intended for replacing drugs or dietary supplements under the supervision of a physician and 4. Organic Food refers to the agricultural products processed without the use of chemical synthetic pesticides, genetic modifications, chemical fertilizers, or any fertilizers from wastewater treatment systems.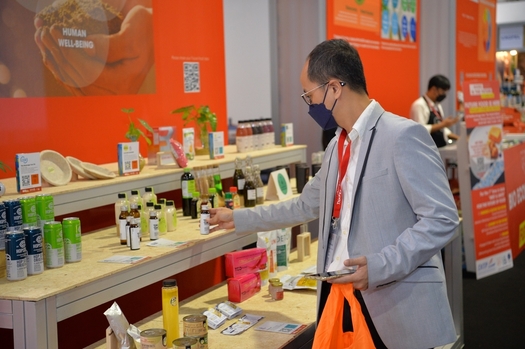 All these future foods featured at the exhibition are destined to meet the global megatrends towards the environment, sustainable development, and food security.