Tipco Foods Thailand has showcased new sparkling juice drinks Tipco Soza as well as Tipco Izzi fruity sparkling beverages at THAIFEX – Anuga Asia 2022. Tipco Soza contains real fruit juices without added sugar and comes in Red Grape, Homsuwan and Watermelon offering 200% of RDI in vitamin C.
Tipco Izzi, meanwhile, is a calorie-free fruit flavoured sparkling drink fortified with vitamin C (200% RDI) and comes in Yuzu, Mixed Berry, Peach and Mango. In addition to vitamin C, the peach flavoured sparkling drink has collagen, while the mango flavoured sparkling beverage contains added fibre.
In line with the cannabis trend, Tipco has unveiled its latest Tipco Leafly Cannabis Water in Original and Yuzu Orange as well as the Mind Brew alcohol-free drink with cannabis. Mind Brew uses cannabis to target the alcohol free relaxation moment. Mind Brew is available in Eureka with terpene flavour, G+NI-US Wheat in honey lemon flavour and Whiz-Bang IPA in terpene flavour.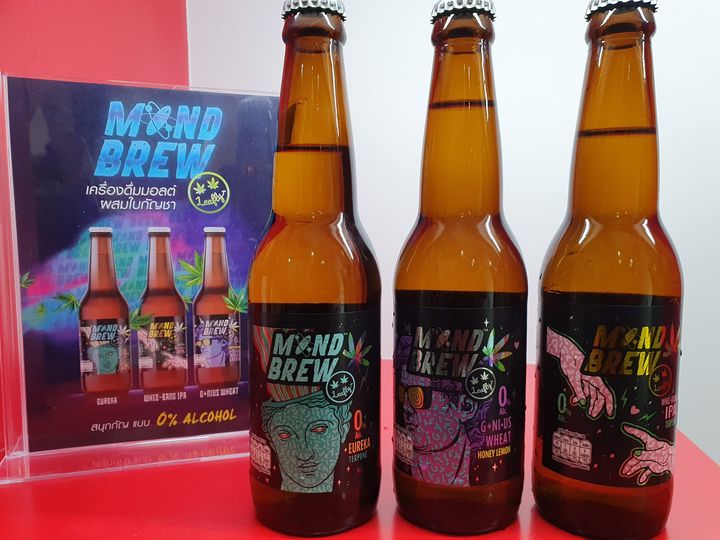 Tipco currently has an existing line of alcohol-free Just Craft soda. The alcohol-free Mind Brew with cannabis offers consumers with a new line that comes with an enhanced relaxation properties from cannabis.
Tipco Leafly is expected to be launched in October 2022 and Mind Brew in July 2022, initially online.