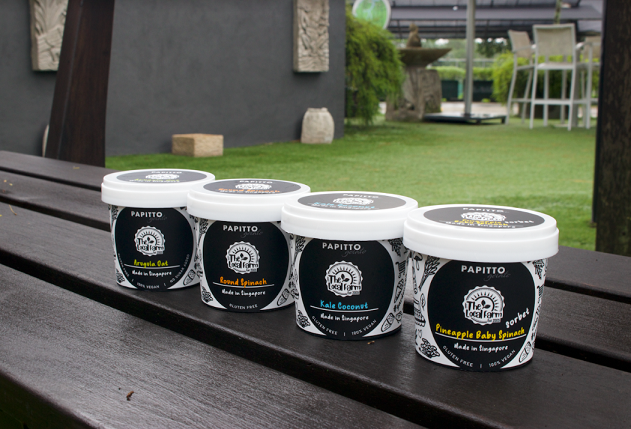 Available in four gluten-free flavours, locally-produced gelato is The Local Farm by Gardenasia's latest and quirkiest creation!
Singapore, 26th May 2022 — The Local Farm by Gardenasia (TLF), a company that believes in bringing the goodness of local farms closer to people in Singapore, has curated Singapore's first gelato flavours made from locally-grown vegetables. Available in Arugula Oat, Kale Coconut, Pineapple Baby Spinach Sorbet and Round Spinach flavour, the new TLF Gelato line puts a fresh spin on what it means to consume local produce. The line will officially launch at The Local Farm Weekend, TLF's monthly event, on the 4th and 5th of June. It will subsequently be available for purchase online through TLF's website. 
Staying true to its mantra of "No farmers, no food", TLF advocates the importance of supporting our valuable farming community, and hopes to strengthen the relationship between them and consumers. The TLF Gelato line is part of the brand's efforts to explore ready-to-eat foods, so that consumers can have an easier and enjoyable experience of supporting local by purchasing local. 
"The Local Farm believes in bringing convenience of accessing locally harvested goodness to people, and we understand the consumer pain point of having to go out of their way to find and support locally-grown produce. With the gelato line, we work with Singapore farms to provide consumers a fun and easy way of supporting local farms by buying local." remarks Mr Kenny Eng, Director of Gardenasia. "In the future, we would like to expand to other products as well, collaborating with more local businesses to simplify the way we buy local!"
The TLF Gelatos are 100% gluten-free, with three out of four flavours being vegan. Rich in prebiotics and high in fibre, the gelato line makes for a healthy treat for all ages. TLF Gelatos are specially crafted in partnership with Papitto Gelato, a local gelato business that provides high quality and freshly made gelato from their HACCP certified factory in Singapore.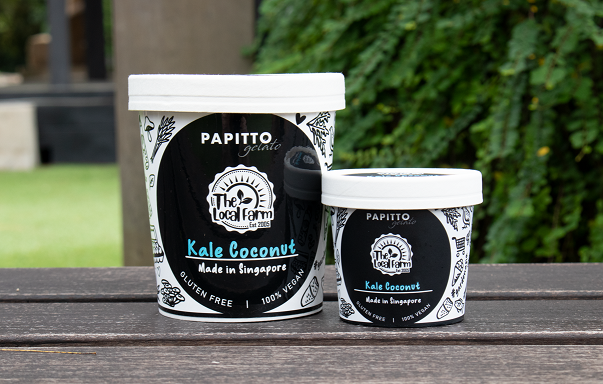 TLF Gelatos will make their official debut at Gardenasia during The Local Farm Weekend on 4th and 5th of June 2022, and are available for purchase on-site. Customers can also purchase the gelatos on TLF's website in the near future. The Local Farm Weekend is TLF's monthly event that provides a platform for local producers. Known for its Farmers' Markets pre-covid, TLF hopes to deliver a more curated experience this time around by collaborating with various home-grown businesses to make this a monthly affair. Every first weekend of the month, from 10am to 4pm, the event is open to the public. The first installation features over 15 booths showcasing ready-to-eat and fresh foods, and activities — such as a children's corner with colouring activities hosted by the Singapore Food Agency, and a moss art workshop by Mosscape. Aside from our familiar farmers, examples of vendors include MamaShop, CRUST Group, PagoniaBleu and Good Coffee. 
To build awareness of Singapore's horticultural efforts with the global consumers, TLF is proud to partner with an award-winning Green Mark Platinum hotel, Holiday Inn Express Singapore Clarke Quay. Sandra Kloprogge, General Manager of Holiday Inn Express Singapore Clarke Quay says, "As sustainability is at the heart of what we do, we are excited to be partnering with the Local Farm to deliver a sustainable stay experience for our hotel guests where we drive awareness and actively support our local community. With this collaboration, we partner local farmers to provide guests local produce from vegan and vegetarian gelato to other ready-to-eat options." On top of product inclusions, a farmer's market pop-up is slated to be rolled out within the hotel premise to bridge the connection between local farmers and the community. More details to be released at a later date. 
TLF is also in discussions to partner with a food delivery service, and the public can expect the gelatos to be available for delivery in the near future. 
The TLF Gelato is part of TLF's current plan to not only build an ecosystem with the aim of making #SupportLocalbyBuyingLocal easy, but also to add value and vibrancy to the local agriculture landscape. TLF is planning an exciting lineup of experiences under its three pillars of EAT.WORK.PLAY for the near future. A recent collaboration was the "Farm to Families" campaign with Food from the Heart, which provides beneficiaries access to local fresh farm goodness while supplying long term demand for our farmers.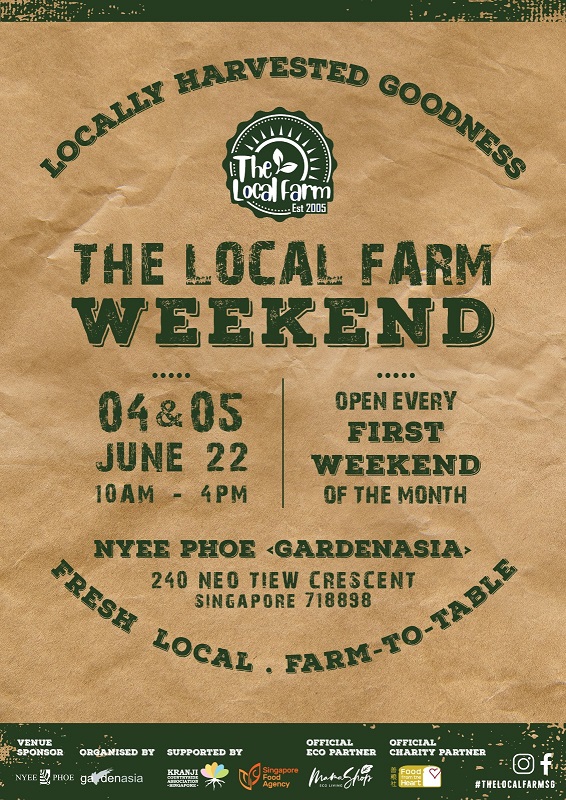 For more information about the gelatos and The Local Farm Weekend, please visit The Local Farm by Gardenasia's Instagram and Facebook for updates in the coming week.