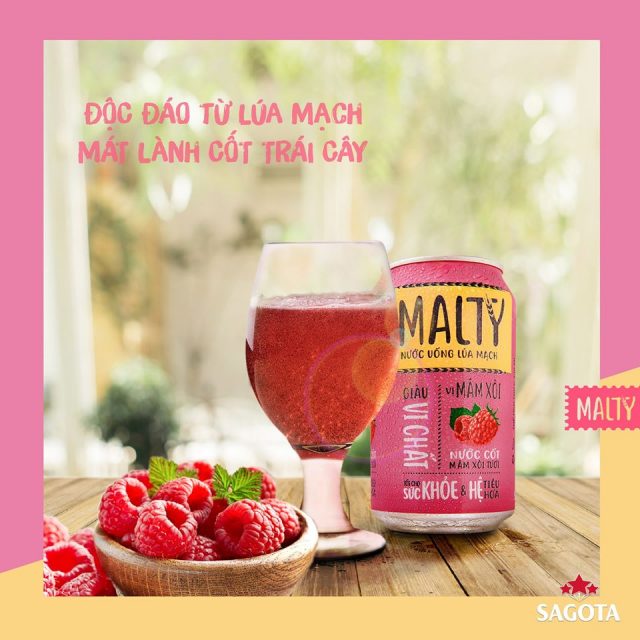 Saigon-BinhTay Beer JSC (Sabibeco), an affiliate of the country's biggest brewery Sabeco, has recently introduced the Malty range of alcohol-free malt drinks in Vietnam in early April 2020. Available in raspberry and lime, the alcohol-free drink targets consumers who want to enjoy refreshingly low/no alcohol drinks especially during summer.
The key ingredients in Malty Raspberry are water, malt, rice, hops, raspberry juice concentrate, orange juice concentrate and natural sweetener flavouring.
Malty offers an additional benefit of being low in calories, making it friendly to people with diabetes. The drink has no cholesterol and is rich in micronutrients to promote healthy body during the COVID-19 pandemic.