15 Malaysian mixologists share their original cocktail recipes using
Hennessy V.S and Hennessy V.S.O.P Privilège
During the unprecedented global Covid-19 pandemic, Hennessy stood in solidarity with 1,000 selected bartenders from around the world, many of whom had lost their sources of income, by providing them with cash incentives to encourage them to stay creative and connected during the lockdown. In return, these bartenders came up with their own original cocktails using two of Hennessy's iconic offerings – Hennessy V.S and Hennessy V.S.O.P Privilège.
This period saw the F&B industry being considerably impacted as governments around the world restricted and even shut down businesses to slow the spread of the virus. In Malaysia, the Movement Control Order (MCO) and ban on public gatherings dealt an especially deep blow on F&B outlets nationwide.
In Malaysia, 15 bartenders from various establishments were selected to participate in this CSR initiative. Here are their original creations. The next time you're in the mood for a post-MCO beverage, head on to these outlets and try out their original creations for yourself. Tell them Hennessy sent you!
Cendol
Ingredients: Hennessy V.S, Gula Melaka, coconut milk, coconut water and cendol (pandan flavoured jelly) – Noah Yap @ The Pawn Room
Henny Bee
Laksa Highball
Ingredients: Hennessy V.S.O.P Privilège, ginger flower, lemongrass, ginger ale and fresh ginger – Justin Tay @ Cabinet 8
The Moment
Ingredients: Hennessy V.S.O.P Privilège, apricot liqueur, apple juice, cinnamon, raisin, bitters and chocolate – David Hans @ Three X Co
Leng Chee Kang
Ingredients: Hennessy V.S.O.P Privilège, sweet vermouth-infused jujubes, white fungus, lotus seed (ginkgo) and dried longan – Shaun Ong Shen Hsin @ Skillet 163
Hennysea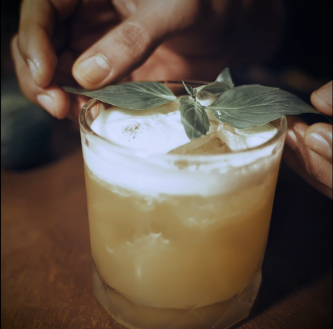 Ingredients: Hennessy V.S.O.P Privilège, pineapple juice, lime juice, turmeric, galangal syrup and Thai basil. – Arsenio Mariano @ Skullduggery
Classic Remix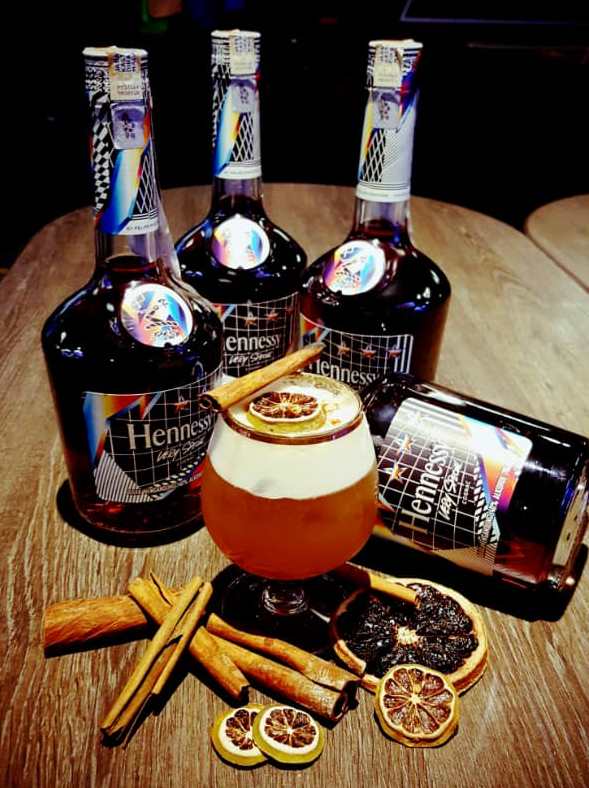 Ingredients: Hennessy V.S, cinnamon syrup, fresh lime juice, egg white, angostura bitters and soda water – Shaun Pinto @ Arena Bar
V.S. Momentum
Ingredients: Hennessy V.S, rose vanilla tea and simple syrup – Rose Chong @ T15 Bar