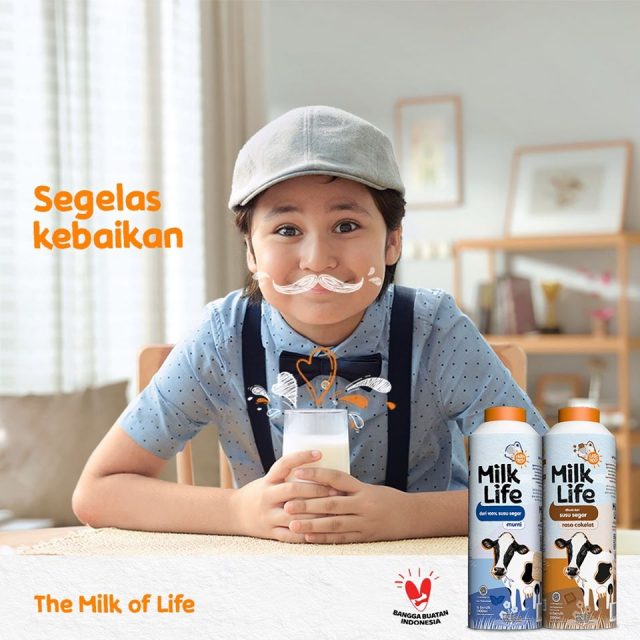 MilkLife is a new pasteurised milk from Indonesia's Global Dairi Alami by Djarum Group, a clove cigarette manufacturer. Global Dairi Alami has a 50 hectare site in Kalijati, Subang Regency in West Java. The site will house 6,000 Frisian Holstein cows imported from Australia.
MilkLife is currently available in two variants – plain and chocolate in 1L Tetra Top pack. MilkLife can be purchased online on Blibli.com.
Sustainability is high on the agenda for many FMCG brands as consumers now want brands to focus on improving planetary health such as reducing packaging waste. MilkLife communicates sustainability to its consumers by highlighting it owns the country's first biogas plant that is above the ground. The biogas plant improves circularity by turning waste from dairy cow farming into electricity.