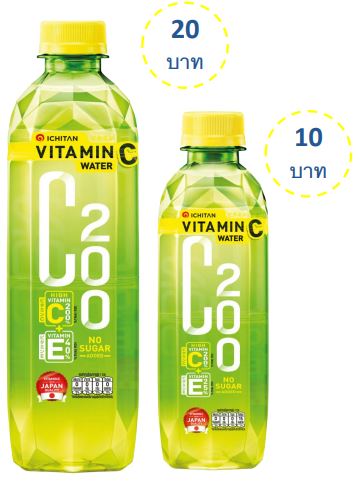 The Thai RTD tea maker Ichitan Group PLC revealed in its first half 2020 opportunity day presentation that it is releasing Vitamin C Plus E Water C200. The new functional drink with vitamin C and vitamin E is aimed at enhancing immunity and prevent flu.
The Vitamin C Plus E Water meets 200% of the daily vitamin C requirement and 40% of the daily vitamin E needs. It is available in two sizes 550ml (THB 20) and 350ml (THB 10). The drink is free from calories, has no sodium and no added sugar. The dark green packaging is designed to protect the vitamin C content.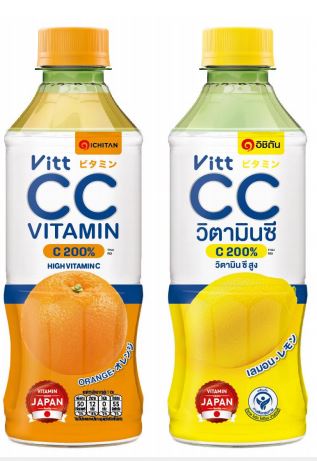 Ichitan is also rolling out Vitt CC high vitamin C drink for the traditional trade and Mini Big C in September 2020. The vitamin water (280ml) is available in orange and lemon flavours. Priced at THB 15, Vit CC in PET bottle will be different from the other vitamin C drinks in the market, which are usually sold in glass bottle.
In Thailand, Yen Yen herbal tea has teamed up with Dragon Ball Z featuring figures from the Japanese anime television series. The series will have 48 different designs and the campaign will be launched in mid-October 2020.
Also, Yen Yen Super Cool (315ml) will debut in Thailand in September 2020 targeting the traditional trade and Makro.
For the Indonesian market, Ichitan disclosed it expects to record a 11% year-on-year growth in sales in 2020 with first half contributing 41% of the forecast revenue.
Thai Milk Green Tea became the second top seller contributing 26% of Ichitan's first half 2020 revenue in Indonesia. Thai Milk Tea continues to top the sales chart with a 52% share of revenue, while Thai Milk Coffee took up 16% of revenue. All three Thai Signature range accounted for 95% of Ichitan revenue in Indonesia for the January-June 2020 period.
Ichitan will roll out Thai Coconut water, ready-to-drink Teh Tawar and Alkaline water PH PLUS 8.5 in Indonesia to stimulate sales in the second half of 2020.
In Malaysia, Ichitan said it started selling in the local market in June 2020. The company will start distribution in the Philippines in March 2021.