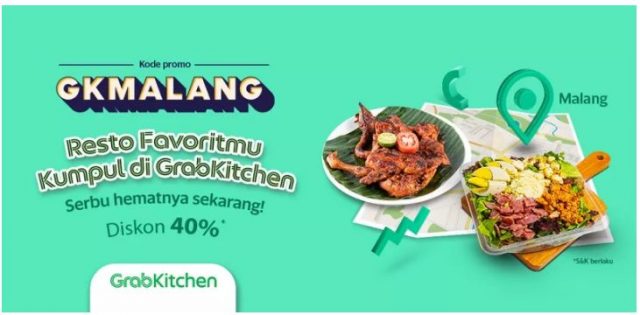 Grab has expanded its cloud kitchen concept to 2 new cities in Indonesia namely Makassar and Malang to bring the total number of city under coverage to seven. Grab now claims to have the largest number of cloud kitchen in the country with 48 localities.
GrabKitchen has partnered with over 200 brands of which 60% of them consist of small micro medium enterprises (UMKM). Among the partners are SourSally, Kopi Kenangan, SaladStop! and Martabak Pizza Orins.
GrabKitchen is a cloud kitchen where multiple merchants are centralised in one location. Customers can expect faster delivery time as GrabKitchen is designed to cater for food delivery.