Madam Kwan's, known for its delectable Malaysian fares including its signature nasi lemak, has deepened its pivoted towards retail with frozen take-home packs.
In addition to the Madam Kwan's Curry Paste, the selected Ready-to-Eat and Ready-to-Cook Madam Kwan's meals are available via GrabMart, Food Panda and Lazada or mymadamkwans.com.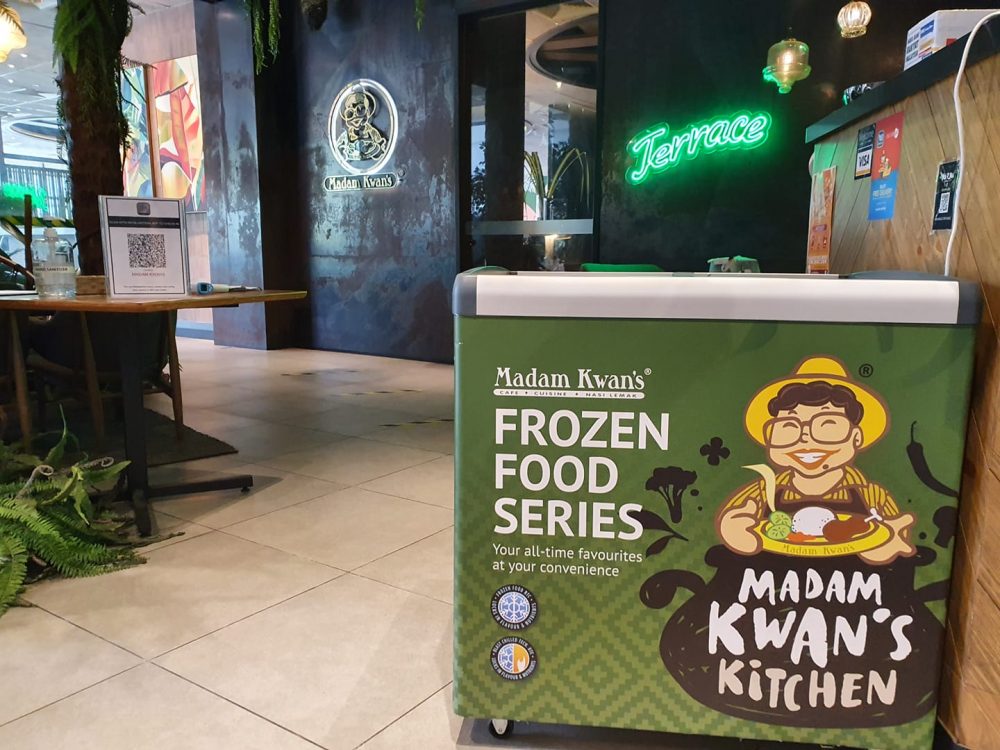 Interestingly, these frozen meals are also sold at the entrance of Madam Kwan's restaurant in the form of grab-and-go, saving consumer the hassle of having their temperature checked.