Thailand's Betagro Group has penetrated the premium market with 2 newest products, according to its press release.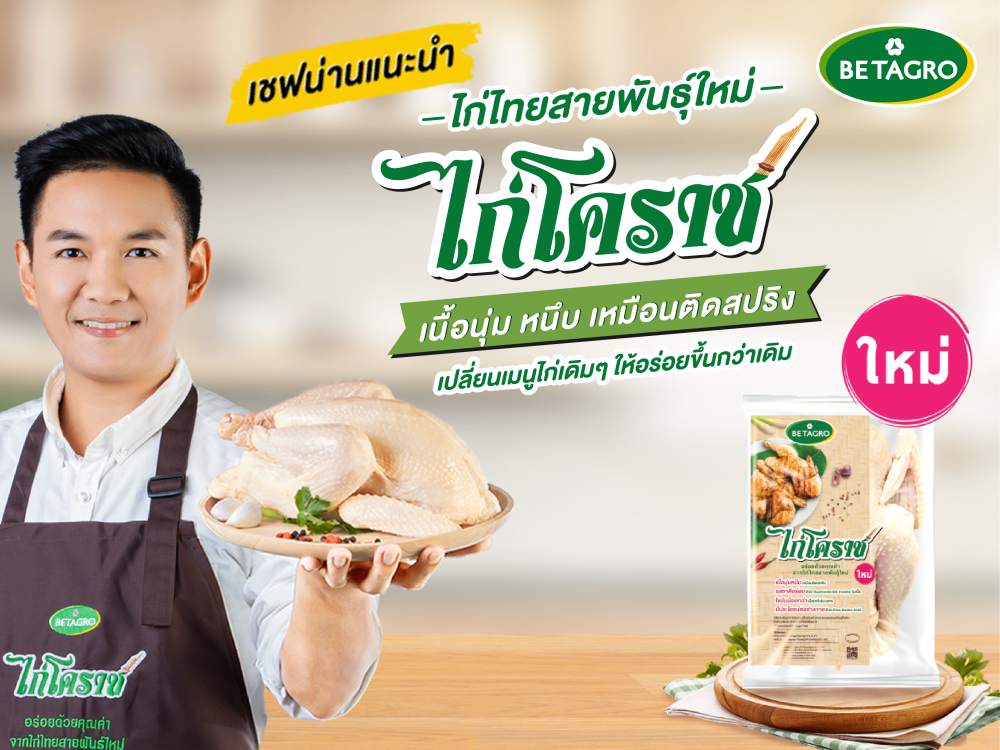 1) Korat Chicken – high quality chicken products from a new breed of chickens. It is developed from the genuine local breeder chicken offering better taste and texture different from the normal chicken. It has 62% less fat and is full of Free Amino Acid which is useful to our body. This product meets the needs of consumers who enjoy the delicious taste and texture of local breeder chickens.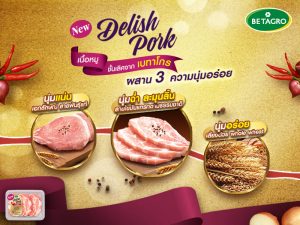 2) Delish Pork – premium pork products from genuine Canadian Duroc Jersey pigs with their unique firm and soft texture.
Under the S-Pure Brand, pork, chicken and egg products are produced from the animals raised without the use of any antibiotics or RWA (Raised Without Antibiotics) in every step from Day One. The Brand is the first in the world to be certified by NSF. Betagro continues to expand its distribution channels so that more consumers can have easy access to the products with high quality and safety.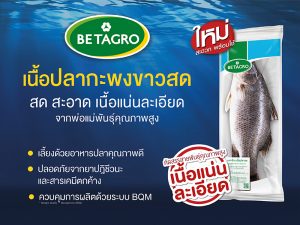 The Betagro Brand has launched new products into the fish market covering fresh fish like Catfish, Tilapia and Seabass. Consumers can conveniently use these products, which are now sold at every Betagro Shop and modern trade outlet around the country by this November, to cook various menu.
The Group has expanded the S-Pure Brand into the premium supermarkets with its homemade-style sausage products. These sausages are manufactured from S-Pure pork packed in natural pork intestines without using nitrite, MSG and preservatives to satisfy consumers who select an excellent taste with safety. Four types will be distributed: Nuernberg Weisswurst, Chorizo Bockwurst, Cheese Kabanos and Muenchen Weisswurst.
At the same time, the Itoham Brand – premium Japanese-style sausages – has launched 2 new products to respond to the trend of consuming coarsely ground sausages: 1) Mixed Grill Arabiki, sausages with various tastes in one pack, and 2) Jumbo Steak Arabiki – bigger size sausages than the original.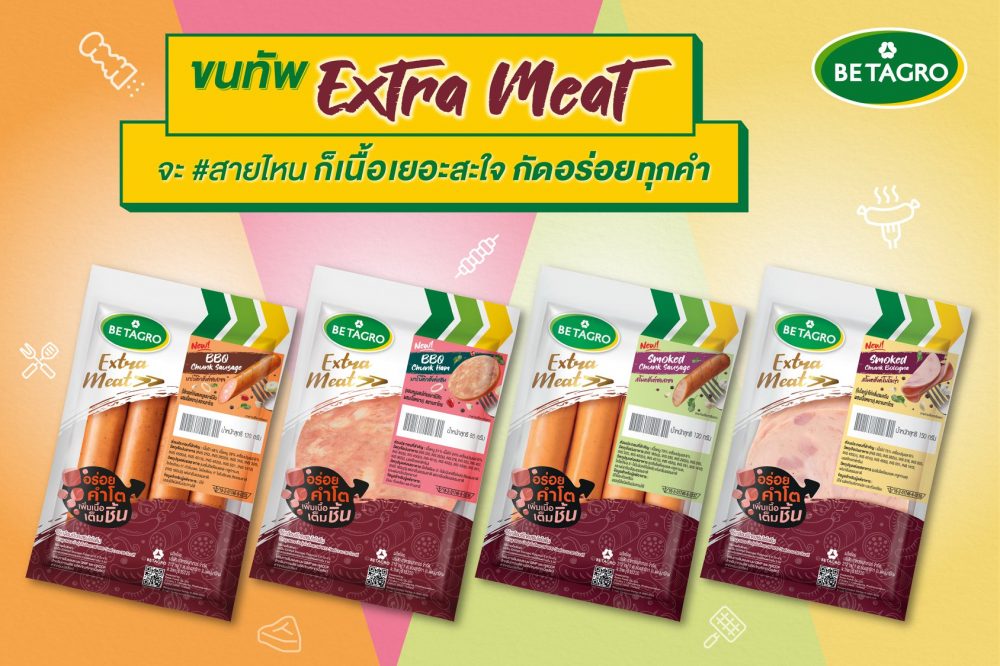 In addition, the Betagro Brand has launched Betagro Extra Meat sausages, hams and bolognas. They come with additional coarsely ground pork for more enjoyment in one bite with the smoky taste and barbecue flavor. Four types are currently on sale: BBQ Chunk Sausage, BBQ Chunk Ham, Smoke Chunk Sausage and Smoke Chunk Bologna. They are available at leading stores around the country including Big C, Tops Supermarket, Gourmet Market, Home Fresh Mart, Max Value, UFM Fuji, Villa Market, Family Mart, Tesco Lotus Express, Lawson 108, CJ Supermarket, Jiffy, Betagro Shops and Betagro Deli.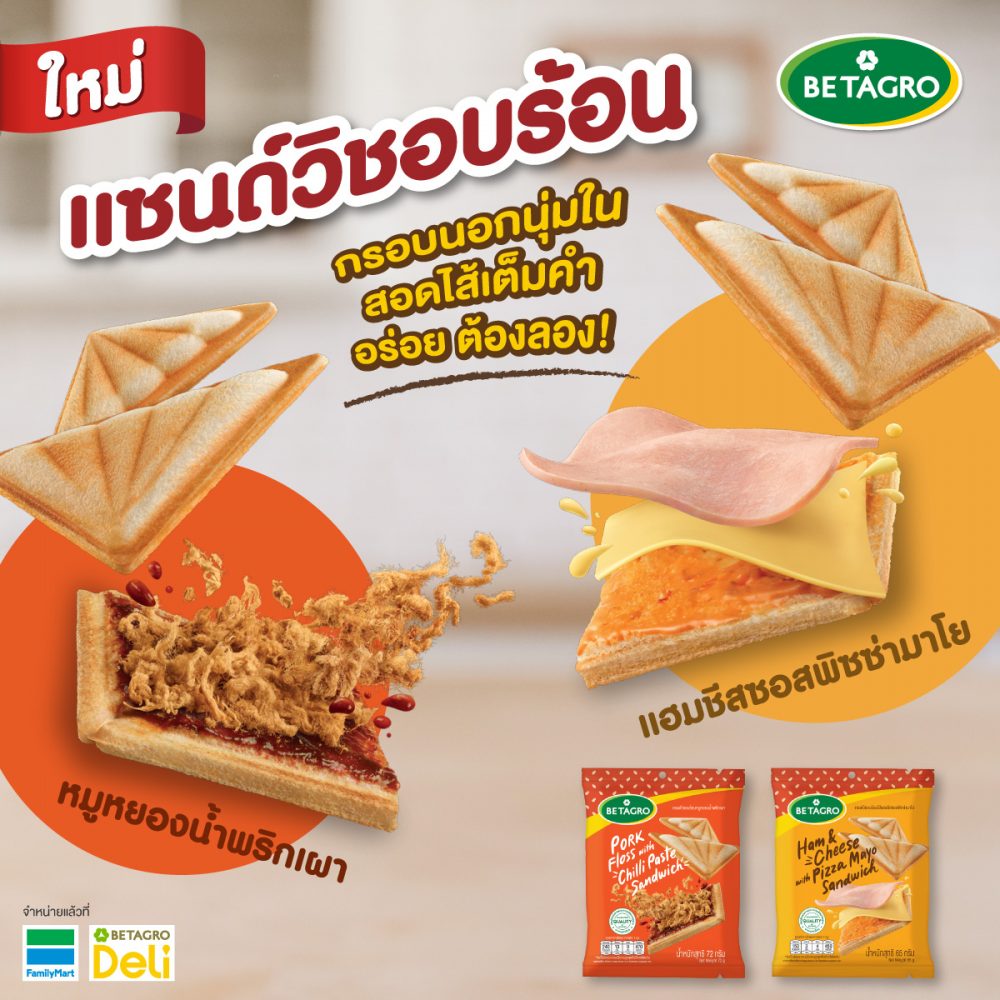 Betagro has also announced the launch of Pork Floss with Chilli Paste Sandwich and Ham & Cheese with Pizza Mayo Sandwich.