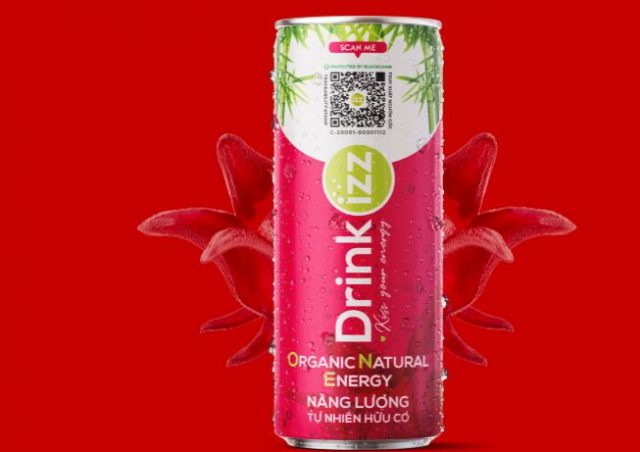 We have recently come across Drinkizz, which is said to be an innovative company providing the Vietnamese market with the first organic natural energy drink. The drink is described as having a "herbal taste created from French natural process and 10 Vietnamese organic plant-based ingredients".

Drinkizz is made from Shan Tuyet tea, translated as "Snow Mountain" tea, organic hibiscus flower, silica, organic bamboo shoots, organic golden cane sugar, organic lemongrass, organic lime, organic mint and organic star anise, organic black pepper and organic ginger.

The herbal energy drink is certified organic by Ecocert and USDA Organic.
Drinkizz is a bridge between the French gastronomy craft process and the Vietnamese magic of organic ingredients coming from the forests and highland mountains areas. Drinkizz taste with its organic nutrients bring you full positive energy and brightness everyday.
Click here for more information about Drinkizz.
The price for a 6x250ml is VND 180,000 or VND 30,000 per can (USD 1.3).