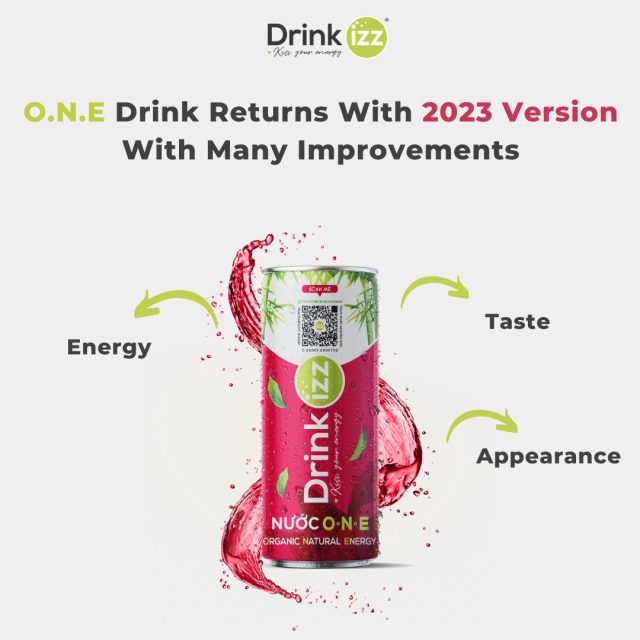 Drinkizz has launched an improved version of its O.N.E Drink (Organic.Natural.Energy) in Vietnam. The 2023 version is still made from 10 organic plant-based Vietnamese herbs ingredients but the company has increased the ratio of lemon, lemongrass mint for a fresher taste during summer and reduced the smell of spices like anise and pepper.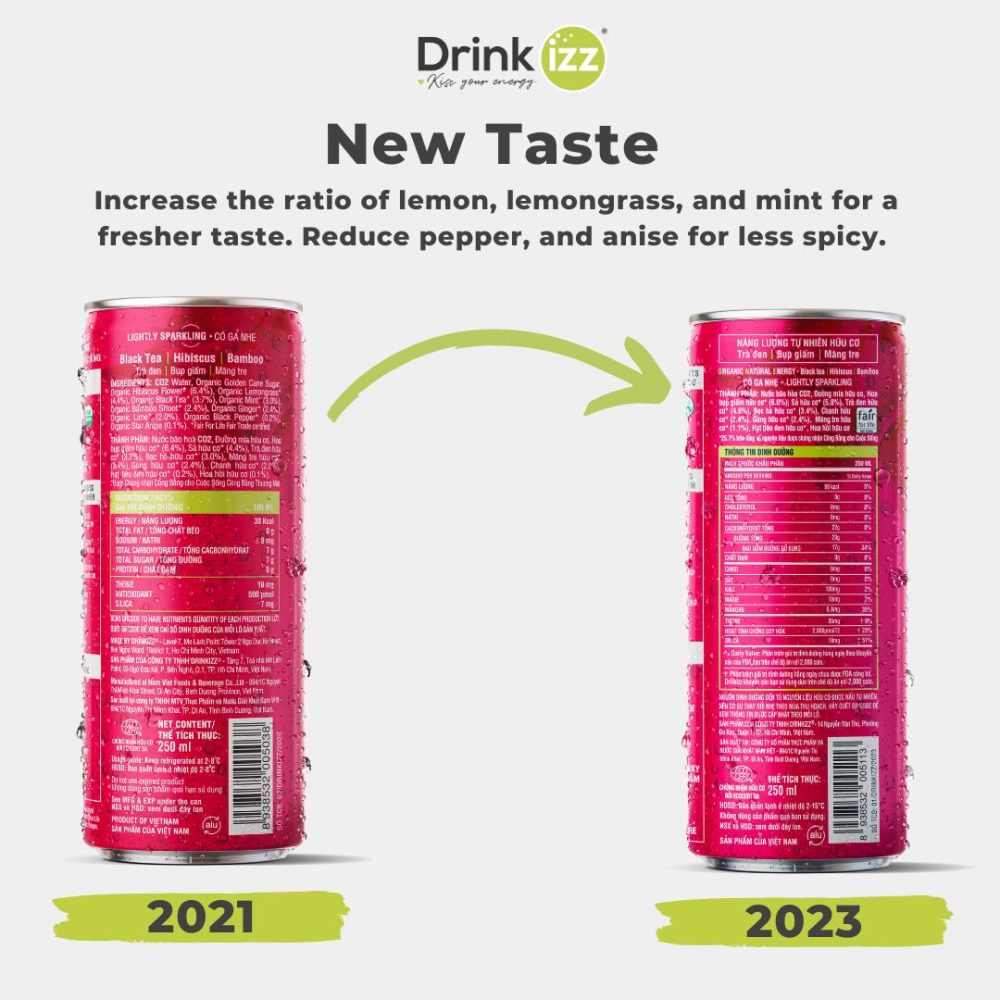 For the 2023 edition, the name of the drink – O.N.E drink has been redesigned more clearly with an energetic red color packaging. The company has also added a picture of Snow Shan tea leaves from the set of 3 main ingredients: black tea, hibiscus, and bamboo shoots.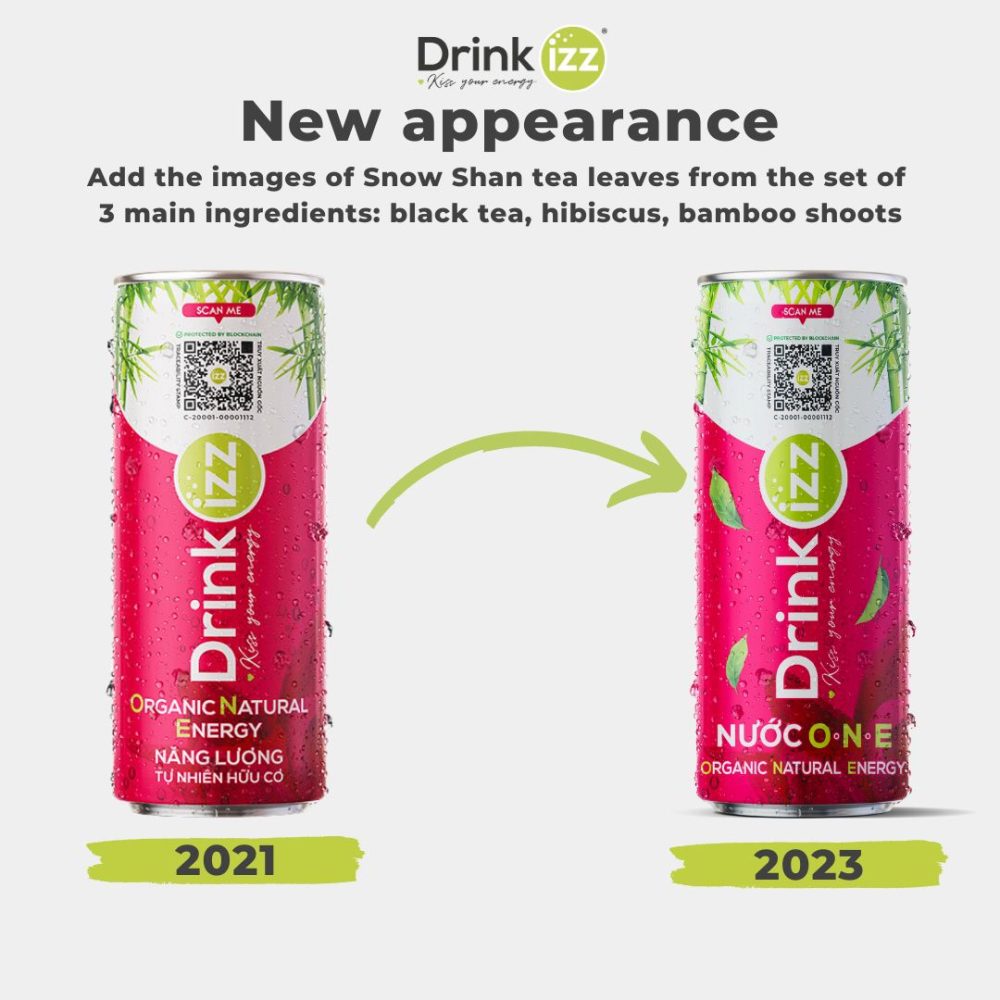 Drinkizz has increased the ratio of theine, antioxidant and silica in the 2023 edition to deliver more health benefits to consumers. These ingredients are said to make consumers more beautiful and stronger.