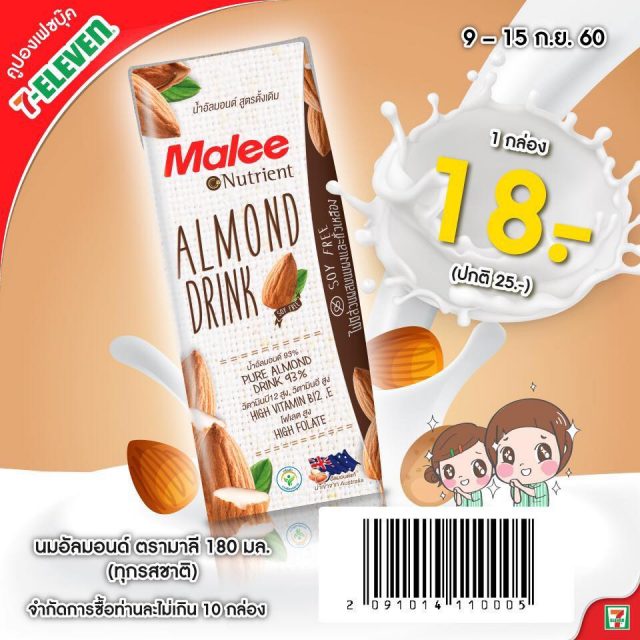 The Malee Nutrient line has been enriched with two new almond drinks containing 93% pure almond. The Almond Drink and Almond Drink Honey with Vanilla Flavour are high in vitamin B12, vitamin E and folate to promote high-density lipoprotein (HDL) or good cholesterol. The soy-free drink uses Australian almonds.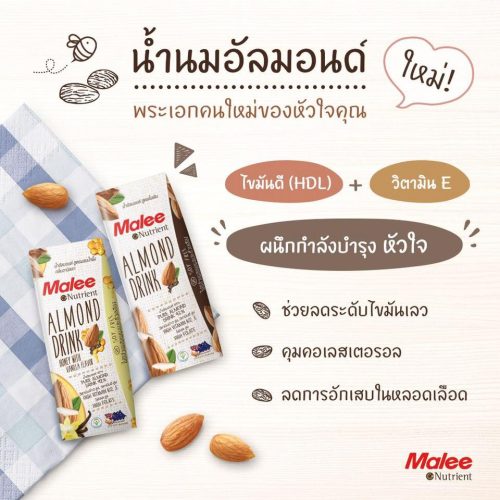 The existing Malee Nutrient line includes sweet corn milk drink and black rice and black sesame drink.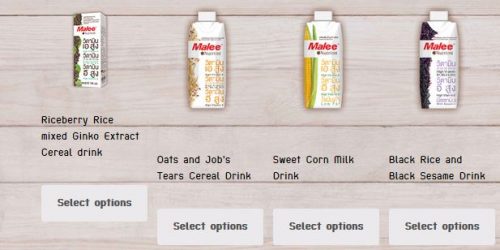 Competitors
The Malee soy-free almond drink sets it apart from Dutch Mill Soy Milk and Almond Milk and other milk-based almond drinks in the market.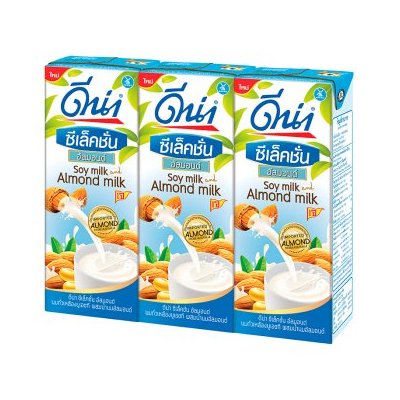 The closest equivalent to the Malee Nutrient Almond Drink is the 137 Degree Celsius Real Almond Milk sweetened with organic coconut flower nectar. This drink is free from soy and milk. It is also cane sugar- and gluten-free.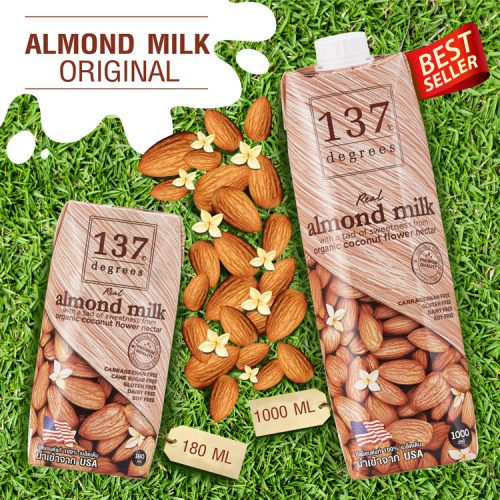 The other imported competitor is Blue Diamond Almond Breeze, which entered the Thai market in June 2017.
What Mini Me thinks
The launch of the new Malee almond drink is a testament to the growing popularity of almond milk as a source of plant-based protein in Thailand. We expect to see a lot of launches in the near future as consumers diversify their protein intake from soy and dairy to almond.
To know more about Asia's soaring demand for protein enriched foods and learn from Monde Nissin, Parabel, Meijer Consult, Axiom Foods, Fonterra Brands, Danone Nutricia and many more at Food Proteins Asia 2017 on 9-10 Nov Bangkok, Thailand.