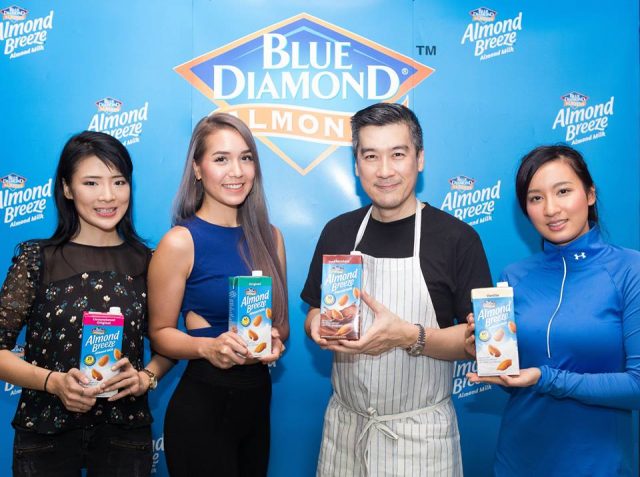 In Thailand, Blue Diamond Almond Breeze is now available in a family-sized pack of 946ml from September 2017. The 946 ml cartons are retailed at THB 99 at Gourmet Market, Home Fresh Mart, Villa Market, Tops Supermarket, Foodland and Rimping. They are available in four flavors, Original, Unsweetened, Chocolate and Vanilla.
Blue Diamond Almond Breeze contains no cholesterol and is a rich source of vitamins, including anti-oxidising Vitamin E and calcium. With a deliciously creamy taste, Almond Breeze is vegan-friendly and lactose-free making it an ideal replacement for those individuals who are allergic or intolerant to dairy products. It is the ideal choice for the country's health-conscious consumers and to meet greater demand for healthier foods and drinks on the go.
The 180 ml cartons are still available, retailing at THB 20 per carton or THB 59 for a three-carton pack.
Blue Diamond Almond Breeze was officially launched by Blue Diamond Growers, a US-based almond-growing agricultural cooperative, in Thailand in June 2017. The almond milk brand is being produced and distributed by Heritage Group, a Thai leading producer of premium natural snacks and foods and wholesaler and exporter of nuts, dried fruits and juices.
*The images and some of the texts are from the company's press releases and the official Facebook page.