The fruit tea range of PT Sinar Sosro has come alive with a new packaging that is full of vibrant colours in line with the brand message "Banyak Sensasinya" or "Lots of Sensations".
The new logo with the compressed cylinder shape of the word "Fruit Tea" gives the impression of ready to burst in full flavours.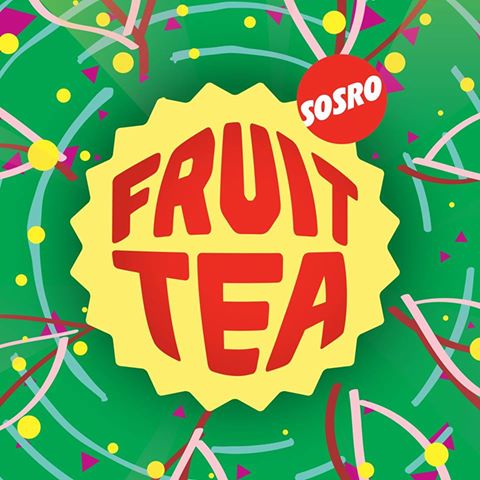 Below is the old logo for comparison purposes. The word "Fruit Tea" is tamer and has a cute disposition.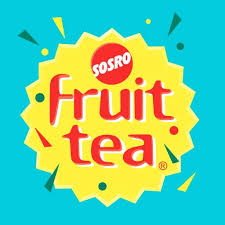 New Yuzu flavour
The yuzu flavour is the new addition to the range. The marketing of the new flavour is accompanied by the reference to all things Japanese including anime. To strengthen its association with Japanese pop culture, Fruit Tea Sosro gave away 100 passes to the C3 AFA Jakarta 2017 – Anime Festival Asia Jakarta 2017 for the first 100 lucky consumers who bought Fruit Tea Sosro on the blibli.com e-commerce site.
During the three-day event on 18-20 August 2017, Fruit Tea Sosro had a booth at the event to reach out to youth who are the key consumers of fruit flavoured RTD tea.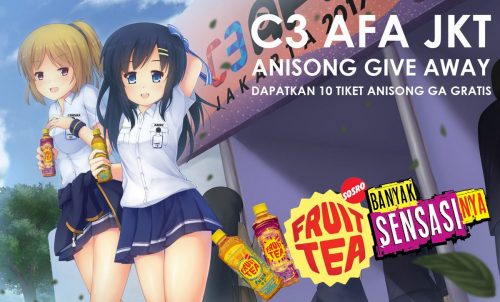 The use of the yuzu flavour in RTD tea was pioneered by PT Savoria Kreasi Rasa, the company owned by the cigarette maker Grup Djarum. The Yuzu range, which is claimed to be the first yuzu tea in Indonesia, comprises Yuzu Tea and Yuzu Green Tea and is made from real yuzu fruit extract.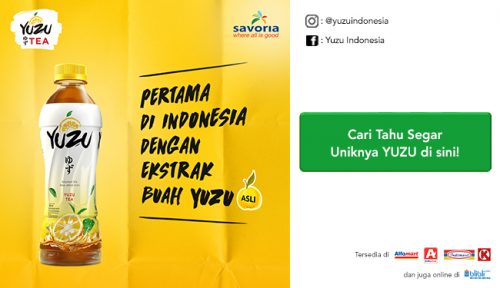 Fruit Tea Sosro Passion Fruit
In addition to the yuzu flavour, the passion fruit (markisa) flavour has joined the Fruit Tea Sosro range, which includes the guava, strawberry, apple and freeze flavours.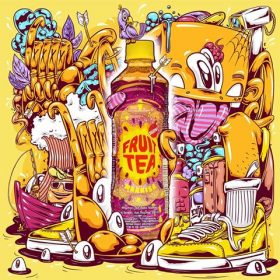 What Mini Me thinks
By injecting a vibrant brand image to the Fruit Tea Sosro, such a move has the potential to revive the brand to make it more relevant and receptive to young consumers who are the key drinkers of fruit flavoured RTD tea.