Blue Diamond, distributed by Thailand's Heritage Snacks & Food, has launched Almond Breeze Almond Milk Yogurt, marking the expansion of the Almond Breeze line into yogurt drinks. The almond yogurt milk contains 70kcal per serving and has real fruit juices. It comes in two variants: Tropical Fruit and Mixed Berries. Both are available for purchase at 7-Eleven.
Almond spoonable yogurt and almond yogurt drink are still a niche segment in Thailand, but the recent launch of new products from Blue Diamond suggests that the market may be ready for such a concept.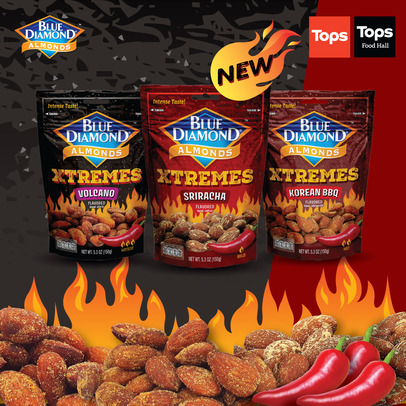 In addition to the almond milk, Blue Diamond has also launched a new line of XTREMES almonds in Sriracha, Korean BBQ, and Volcano flavors. XTREMES almonds are available at TOPS markets.