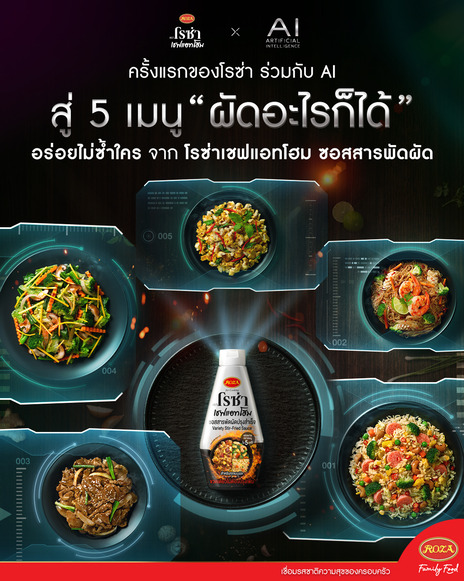 Hi-Q Food Products, the Thai company behind the Roza brand, has turned to AI to power its Roza Chef@Home Variety Stir-Fried Sauce. Harnessing the power of AI, the campaign identified five stir-fried dishes tailored to Thai consumers' taste preferences, utilising common leftover ingredients and readily available pantry staples.
When faced with the question of what to eat, many people simply respond with an indifferent 'anything.' This versatile stir-fry sauce is the perfect solution to this common dilemma, as it can transform a variety of ingredients into a delicious and satisfying meal.
Roza, the company behind the world's first film-to-kitchen sauce in collaboration with Netflix, is tackling the common cooking challenges faced by millennials, Gen Z, and even experienced home cooks with their Variety Stir-Fried Sauce. This versatile sauce is designed to simplify meal creation and make cooking more enjoyable for everyone.
The five dishes and their cooking instructions can be found here.