The White Rabbit returns to celebrate Mid-Autumn! The White Rabbit creamy candy brand, officially imported into Singapore by Hao Food SG, is pleased to announce a brand new treat for the season: An all-new White Rabbit Ice Cream Popiah!
From now to 29 September at City Square Mall's Atrium, indulge in a medley of nostalgic treats: From rainbow bread and sesame mochi cookie ice cream sandwiches to the brand new White Rabbit Ice Cream Popiah, expect to be spoilt for choice with the White Rabbit in town! Psst – do keep your eyes peeled for adorable limited-edition White Rabbit lanterns as well – just in time for your Mid-Autumn festivities!
Filled to the brim with delicious White Rabbit ice cream, the ice cream popiah is sure to delight anybody who is looking for a new way to experience the magic of White Rabbit! Filled with your choice of Oreo and/or peanut crumble, the White Rabbit Ice Cream Popiah ($5) will be available exclusively at City Square Mall's White Rabbit pop up until 29 September 2023.
In addition, the White Rabbit will be spreading the Mid-Autumn joy with festive deals for every purchase of White Rabbit ice cream! Simply spend $9 and above and receive a limited-edition White Rabbit paper lantern – what's more, any ice cream purchase above $18 will bag you an exclusive White Rabbit LED lantern!
What's more, be sure to spot the adorable White Rabbit Pillow ($25) at the pop up – a loyal companion that is easy to love and even easier to care for!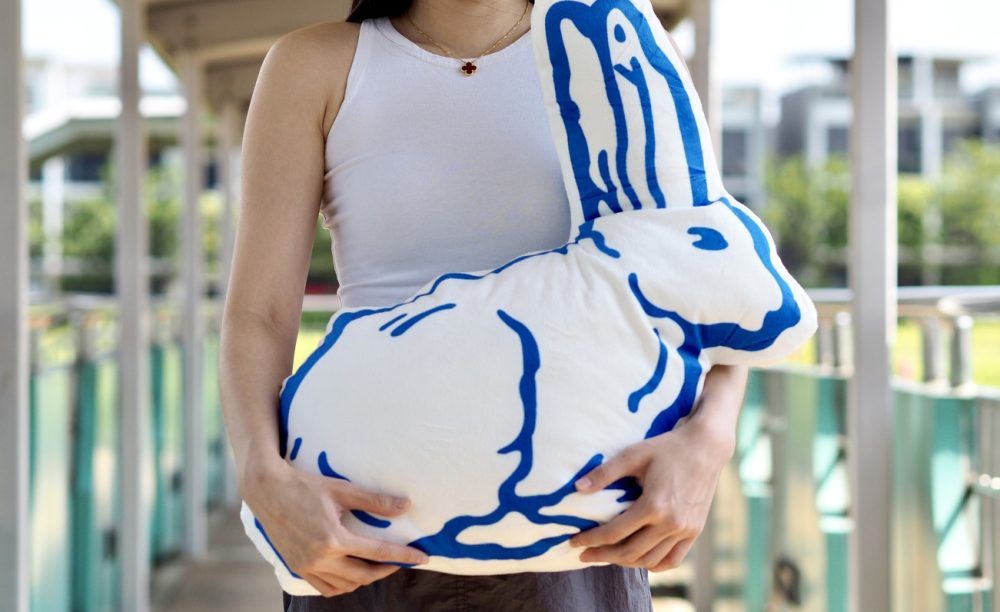 There are plenty of other tasty White Rabbit treats on the menu, too. Don't forget to check out the Rainbow Bread Ice Cream Sandwich ($3.50) and Mochi Cookie Ice Cream Sandwich ($6.80) from Keong Saik Bakery, which will be making their return to City Square Mall due to popular demand. Of course, for the convenience of all White Rabbit lovers, the Original White Rabbit Popsicles ($2.50 per stick) and fan-favourite White Rabbit Creamy Cup Ice Cream ($5) will be available for you to stock up on as well!
Whether you're a longtime fan of the classic creamy White Rabbit candy or simply looking to savour a unique Mid-Autumn treat, make your way down to City Square Mall for a hopping good time this Mid-Autumn!
White Rabbit fans are able to savour the nostalgic flavour of the White Rabbit Ice Cream in the comfort of their homes as well, available online at Hao Food SG's official White Rabbit store, and select Fairprice retail outlets.