Sun Su, the brand that brought us the canned milk tea, has recently introduced Jelly Carrageenan Mixed Konyakku. The new jelly product comes in two variants. The first product contains jelly in apple and orange flavours, while the other has grape and strawberry flavours.
The jelly product by Bearhouse is free from calories. To consume, just peel off the top part and squeeze the content into the mouth.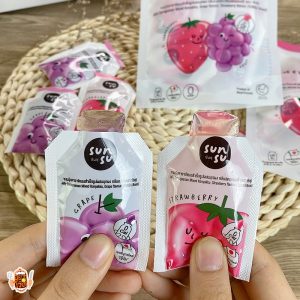 Sun Su Jelly Carrageenan Mixed Konyakku is available at 7-Eleven in Thailand.