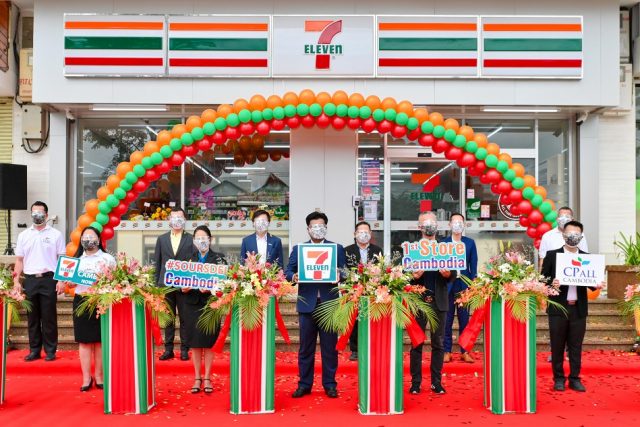 CP All Public Company Limited, which operates more than 12,000 7-Eleven stores in Thailand and is the largest 7-Eleven licensee, has opened its first 7-Eleven outlet in Cambodia, according to a press release.
The country's first store is located in Phnom Penh's Prek Pnov district on the outskirts of the city. Occupying the first floor of an office building, the store's address is 41,43 National Route 6A, Prek Leab Village, Sangkat Prek Leab, Khan Chroy Changva.
Residents and tourists alike now can enjoy the world's largest retailer's unique style of convenience, signature food and drinks, as well as products and delicacies especially created to appeal to the local market.
Open 24 hours a day seven days a week, the new store carries over 2,000 products, ones typically found at 7-Eleven stores such as Slurpee® semi-frozen drinks, award-winning value-priced 7–Select® private brand snacks, and local fresh food items, including some unique to the Cambodian market.